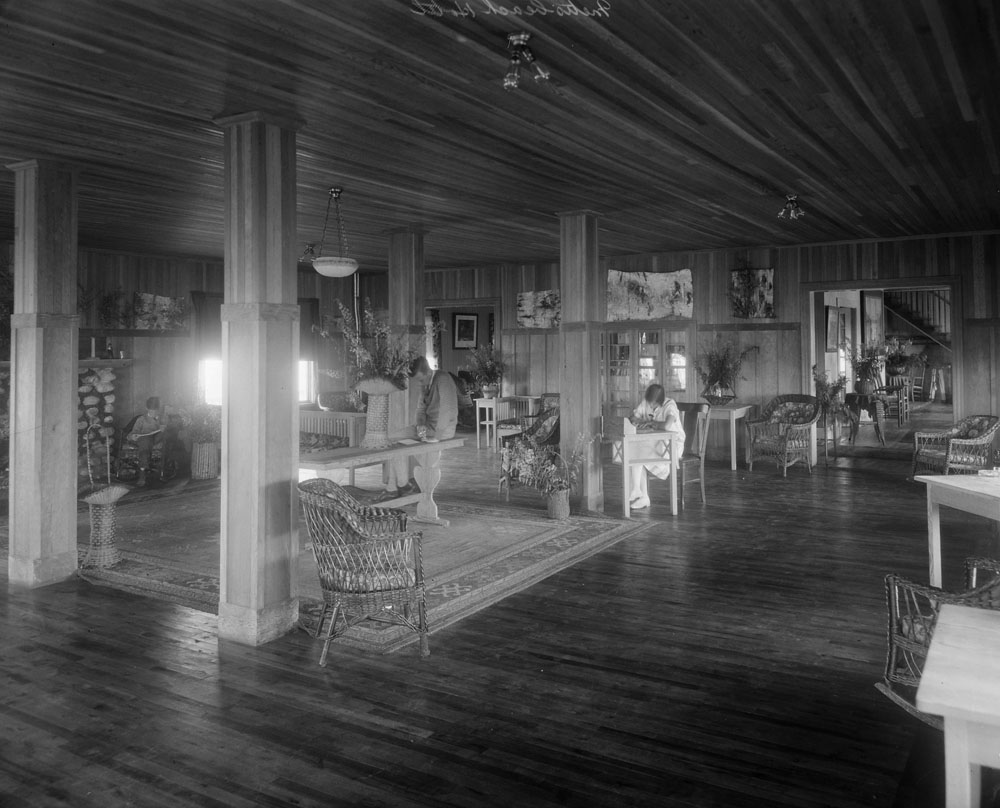 © Library and Archives Canada, Canadian National Railway coll., E010860631-V8.
Very few photos were taken inside hotels. This photograph shows the sitting room at Boule Rock Hotel in Métis. Its decoration is very simple: unpainted Columbian pine walls (like in many Métis villas) decorated with crafts, wicker chairs, a fieldstone fireplace and a carpet over a varnished wood floor. What a contrast with the overwhelming decoration of Victorian homes! The ceilings are high, the room is spacious, exuding peace.
Did you notice the lamps? This shows that the hotel was lit with electricity.