The political climate of Lower Canada was calm as tourism got underway in eastern Quebec. However, starting in the 1830‒40s, the French-speaking Canadiens rose up against the British abuse of power, culminating in the Patriot Rebellion of 1837‒1838. Did these tensions slow the development of summer tourism in eastern Quebec?
Actually, since the British Conquest of 1759‒1760, the local French-speaking bourgeoisie and the Roman Catholic Church maintained their dominance. Day-to-day life for the habitants barely changed. Even if the world of business and politics was greatly inaccessible to the French Canadians of eastern Quebec, there was no popular uprising to overturn this situation by violence. Nonetheless, a significant social problem arose as the fertile lands of the old seigneuries were all distributed. Canadien families had to choose between colonizing the Temiscouata, Gaspésie or Saguenay/Lac-Saint-Jean regions and going to work in the New England textile mills.
In these circumstances, the arrival of the summer vacationers was a windfall. Locals enjoyed the economic contributions of a fledgling tourist industry. When Canada's most fortunate families came to the region, local authorities were also pleased to welcome political influencers. From these traveller's perspective, eastern Quebec was also a deal, since life here cost next to nothing. Everything was cheaper than in the city and by a long shot!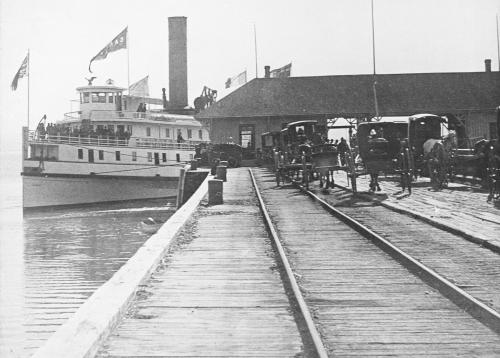 Image Gallery
Click to enlarge the images and learn more