Let's look back into history to learn more of the families who adopted eastern Quebec's seaside resorts from the early 19th century on. During the first half of the 19th century, relations between Great Britain and its North American colonies intensified, particularly in the timber trade (ships masts, beams and boards), the military (the War of 1812 between England and the United States and the 1837‒1838 Rebellion) and large-scale immigration from the British Isles.
Transatlantic crossings of people and goods made the fortunes of many investors, notably in shipping. The railroad became essential in the second half of the 19th century after the Confederation of 1867. To join the new Dominion of Canada, colonies had to be reachable! The railway industry enriched many an entrepreneur and investor.
Vast infrastructure projects could not be accomplished without solid capital. Montréal reigned as Canada's financial capital until World War II. The destinies of many companies played out at the Bank of Montreal or on the Montreal Stock Exchange. These institutions provided steady, well-paid employment and led many ambitious young businesspeople to prosper.
The Dominion developed quickly, but the Canadian elite remained limited to a tight-knit group of influential politicians, investors and businessmen. In summer, these families travelled from Montréal, Ottawa and Toronto to the seaside resorts of the Lower St. Lawrence. They were joined by their peers from the eastern United States and England.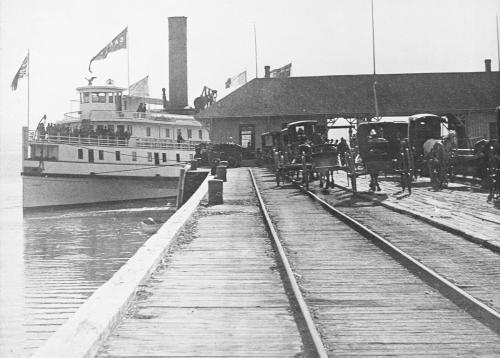 Image Gallery
Click to enlarge the images and learn more