The privileged English-speaking families who began to travel to eastern Quebec in the 19th century had retained their British mores and customs, some even several generations after landing in the colony. These coloured their view of eastern Quebec. The area's dramatic landscapes, salt air, cool temperatures and frequent mist and fog reminded them of the coasts of England and Scotland, leaving them with the impression of discovering their lost paradise of pre-Industrial-Revolution Britain.
Several popular philosophical and artistic trends (Agrarianism, for example) juxtaposed the benefits of nature and the countryside with the harmful effects of city life and industrialization. Eastern Quebec abounded with picturesque landscapes and majestic nature inviting contemplation. Farmers working the land, leading simple, healthy lives guided by a deep religious faith, were further inspiration to these wanderers.
Travelling to eastern Quebec was seen as an occasion to return to the source, feast one's eyes and enter into a pure environment, sharpening both the mind and the senses. "Taking the waters" meant going on holiday but also, quite literally, plunging into the St. Lawrence's icy waters… a challenge that left no one indifferent!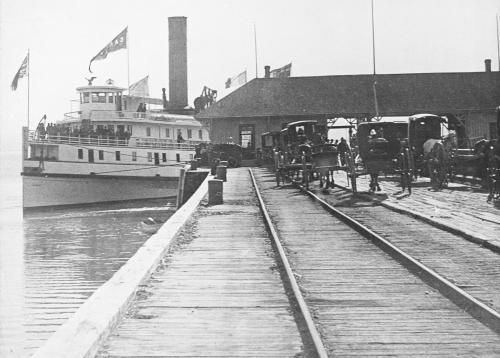 Image Gallery
Click to enlarge the images and learn more