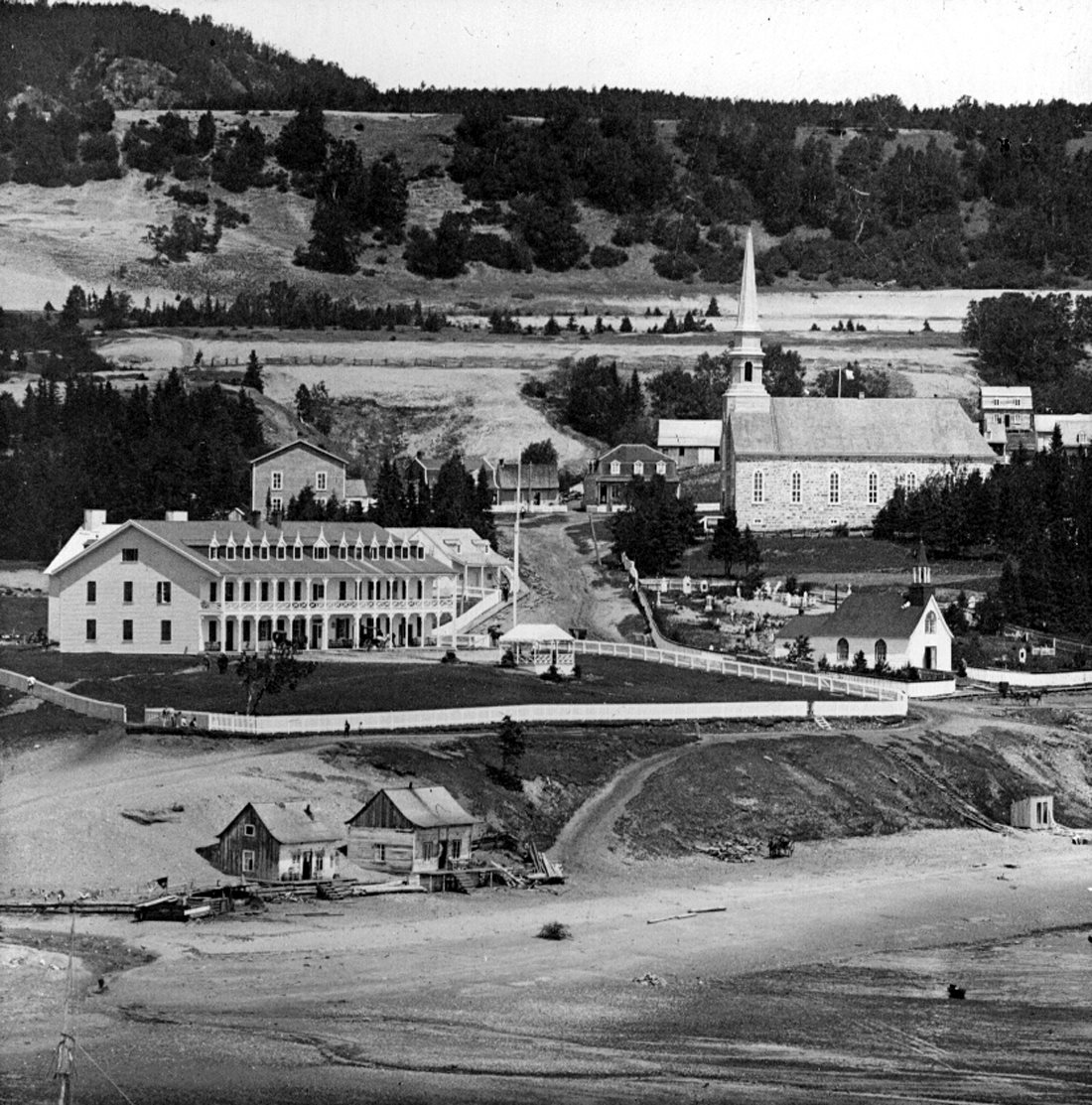 © Musée du Bas-Saint-Laurent, Paul-Émile Martin coll., m09008.
Opened in 1864, Hôtel Tadoussac was built by Québec businessmen in the marine shipping industry. From its very start, the company was a success, and some families built their own cottages nearby. Moreover, since 1856, the new wharf in Tadoussac allowed large cruise steamers to dock safely, whether en route from Montréal, Québec or Rivière-du-Loup.
The presence of Governor General Lord Dufferin, who owned a summer home there starting in the 1870s, certainly did not put a damper on Tadoussac's popularity—quite the contrary, really! This watering place was also known throughout the Americas thanks to shipping companies' advertising. Purchased in 1890 by the Richelieu & Ontario Navigation Co., Hôtel Tadoussac offered cruises from the Great Lakes to the Saguenay River. Nature and history were highlighted in these ads. This valorization of local history gained momentum in the 1940s, when the hotel belonged to the Canada Steamship Lines. The director of this company, the collector William Hugh Coverdale, built a replica of the 1660 trading post. Its visit was rounded out with a tour of the old Catholic chapel, built in the 18th century. The hotel is also furnished and decorated with antiques that remind visitors of the history of New France.