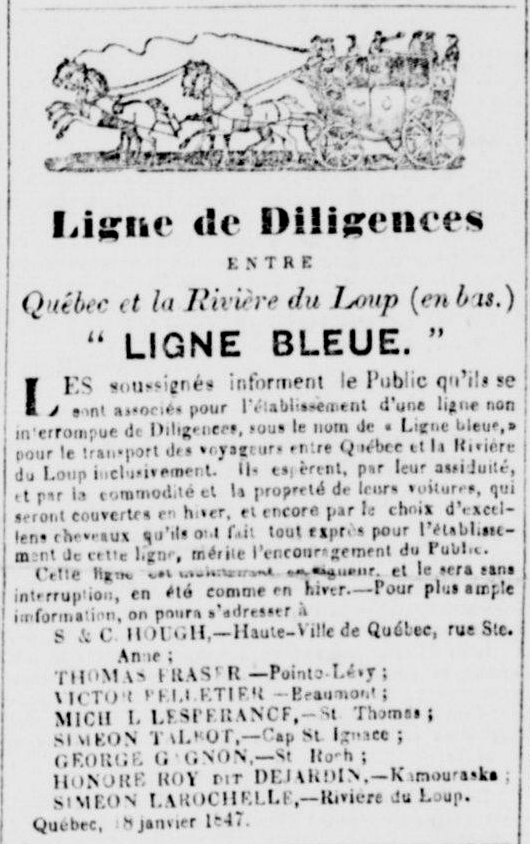 Bibliothèque et Archives nationales du Québec, digital coll.
Here, the "blue line" is not a subway, but a stagecoach! This service was offered, starting in 1846, between Québec and Rivière-du-Loup. The ad announces that the service would henceforth be offered year-round, summer and winter. Stops were planned particularly in Kamouraska and Rivière-du-Loup. Hôtel Larochelle was probably a relay point, since Siméon Larochelle was named as the contact person in this location. 
It would seem the blue line's services were already no longer being offered in 1848, if we go by newspaper ads.