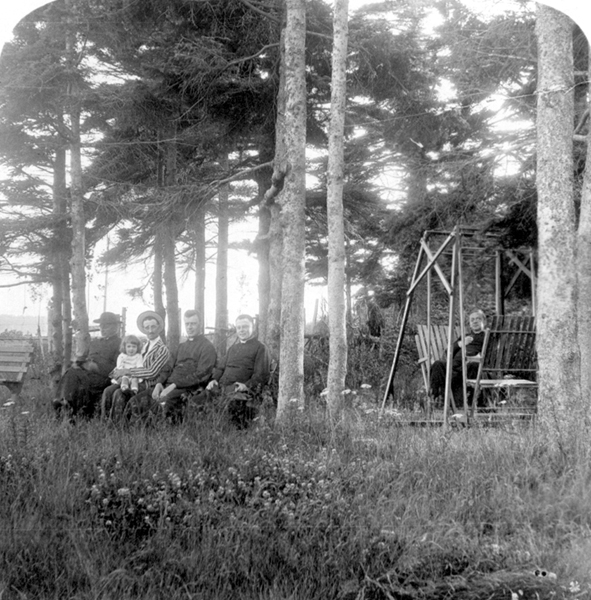 © Musée du Bas-Saint-Laurent, Paul-Émile Martin coll., m05235.
In the middle of the 19th century, Rivière-Ouelle had one of the best-placed wharves for steamers arriving from Montréal, Québec or the northern shore, since it was the closest point to the opposite bank. An inn for tourists was built several metres from the wharf during this period.
However, it was only in the early 20th century that a summer colony truly developed there. It's difficult to say whether the new chapel, built near the wharf in 1908, was intended to call hotel guests back to order or just to meet the new summer people's needs. For sure, however, Rivière-Ouelle was a much-loved watering place for clergy who taught at the Collège Sainte-Anne and the agriculture school in La Pocatière. It was their haven of peace, near their workplace. In 1922, Abbot Wilfrid Lemieux had the Fleur des bois Villa built. Then in 1950, the famous priest, agronomist and filmmaker Abbot Maurice Proulx had the Chalets Nadeau built.
Many prominent Quebec politicians frequented this watering place over the 20th century.