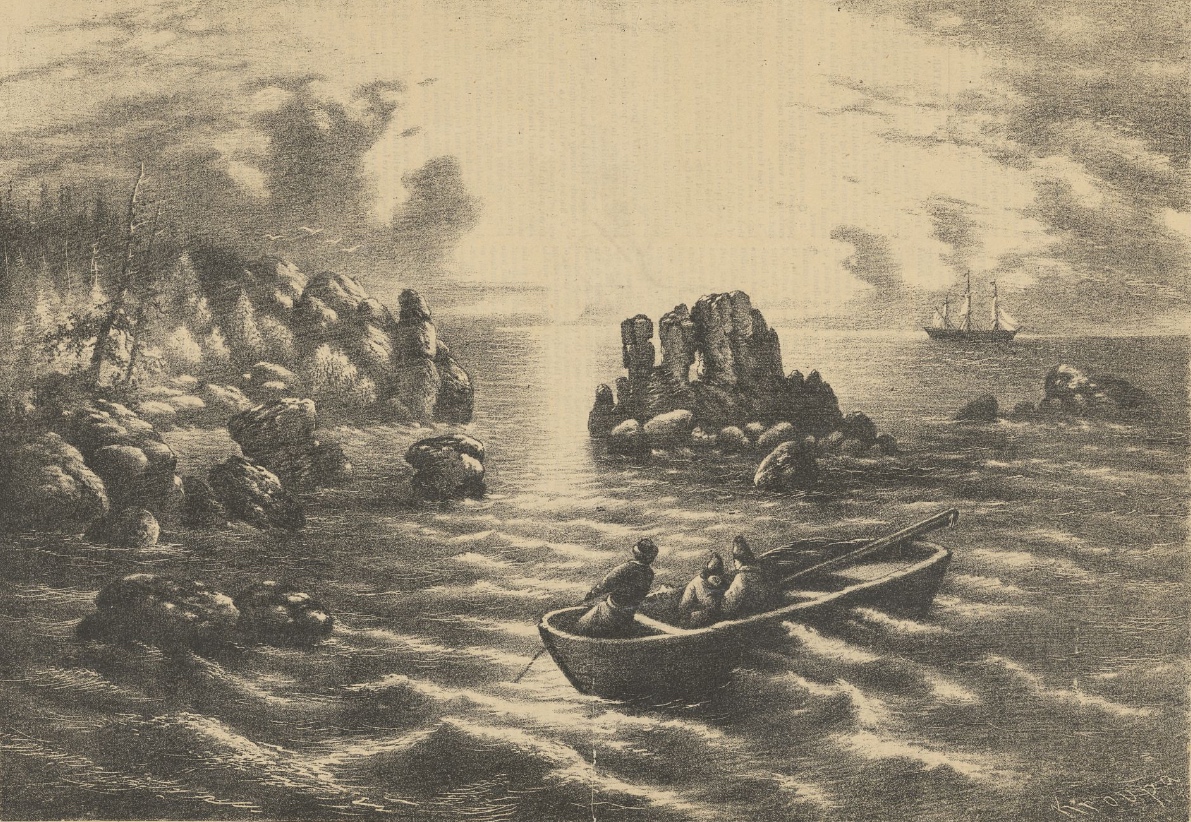 Source: Bohuslar Kroupa, Canadian Illustrated News, 1872, digital collection, Bibliothèque et archives nationales du Québec, http://collections.banq.qc.ca/ark:/52327/1996385
Beginning in the early 1820s, cruise vessels brought tourists to discover the St. Lawrence Estuary and explore the Saguenay River. Along the way, travellers would pass by many islands with most intriguing names. From West to East on Joseph Bouchette's map, we see Île Madame, Île Patience, Île à Deux Têtes, Îles Percées, Île du Pot-à-l'eau-de-vie, Île aux Basques and Île Biquette. So many curious names!
Some of these places are spun into tales and legends, and not all appear on the map. The names of Rocher-Malin (at Notre-Dame-du-Portage and Rivière-du-Loup), Trois-Pistoles, Île au Massacre (near Le Bic) and Île Saint-Barnabé (near Rimouski) all stem from stories that shouldn't be told to small children!
The explanations behind the Aboriginal origin of names like Cacouna, Kamouraska, Rimouski, Tadoussac and Témiscouata are sometimes a bit far-fetched, going to show you can't always believe what the travel guides say!