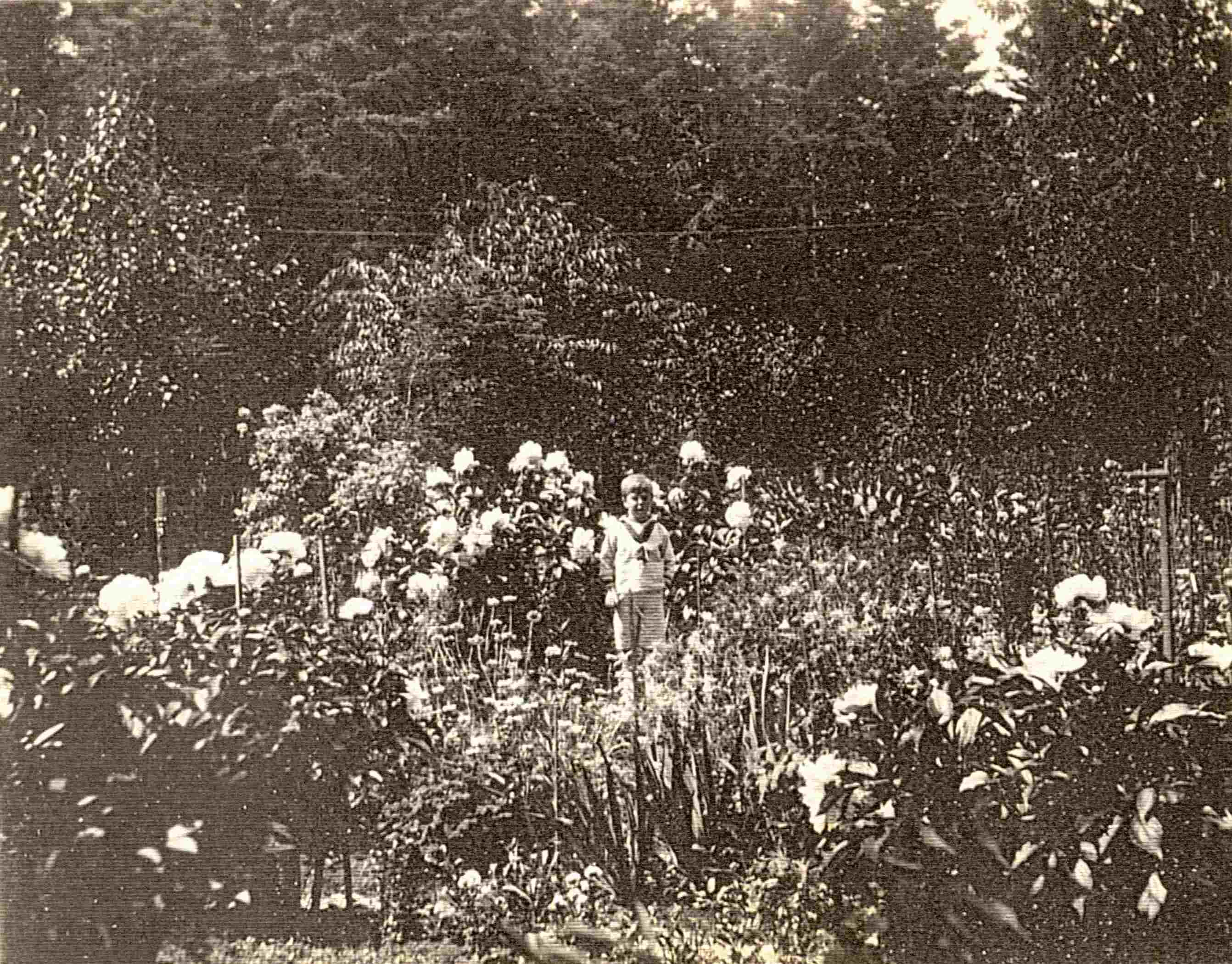 © Musée de Charlevoix, Thomas Hoopes coll.
Flowers are abundant in the summer home gardens of eastern Quebec. Some gardens are more modest, while others were designed by landscape architects. In both cases, it is the spirit of the English garden that reigned most of the time: the design seeks to meld into nature and hugs the topography of the place, unlike the much more geometric French-style gardens.
Did you notice the child's costume? Sailor suits were very fashionable with summer people in the first quarter of the 20th century.