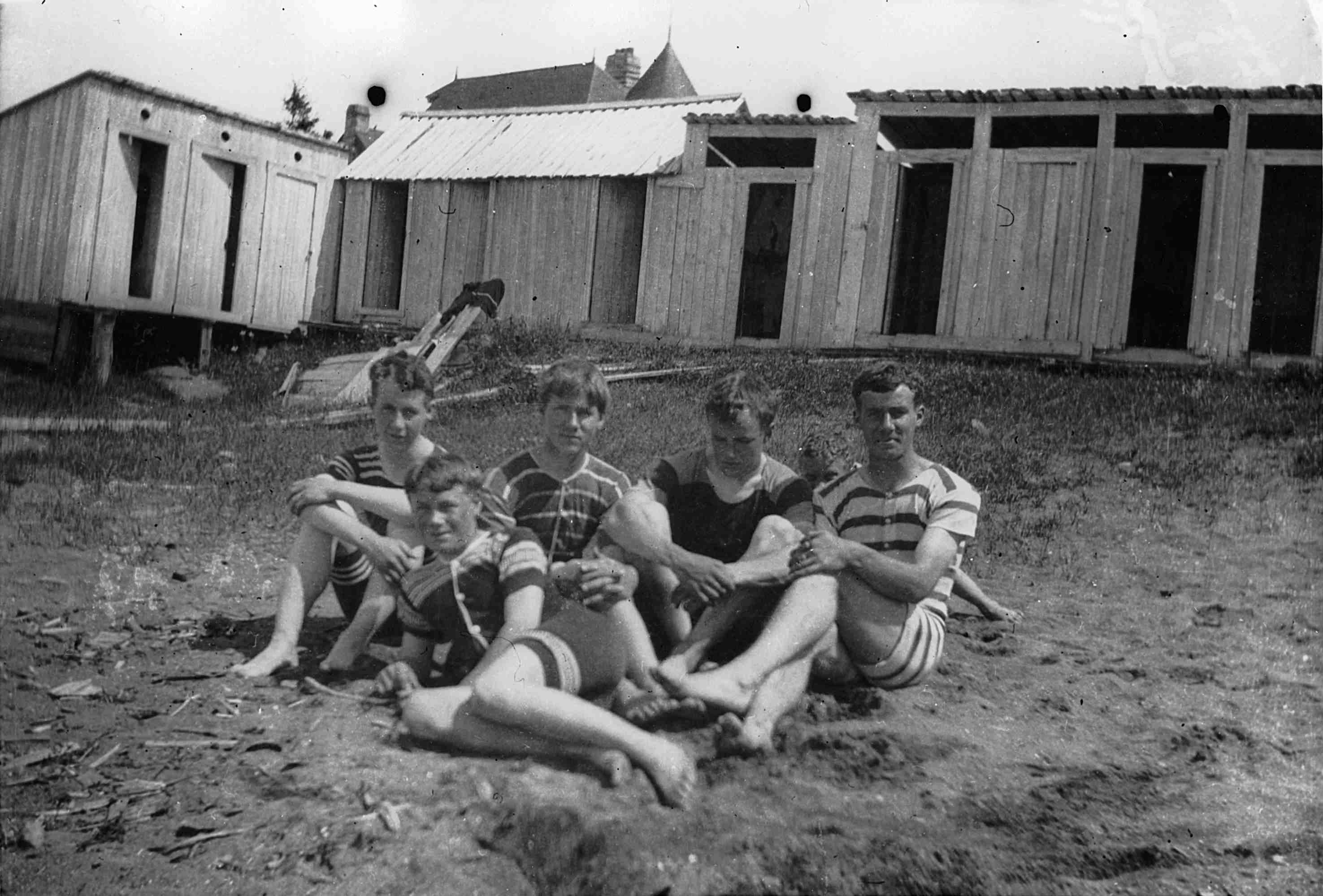 © McCord Museum, MP-1974.2.24P.
Starting in the 19th century, bathers could count on bathing cabins so they wouldn't have to walk along the roads of the seaside resorts in their bathing suits. That would have been unrespectable to the eyes of some, of course! Some of the cabins were quite elaborately designed (the LeMesurier family's gloriette in Kamouraska comes to mind) while others, like these, were very simple.
Did you notice in the background the turret of the summer house shown on the cover of the Reford family album?