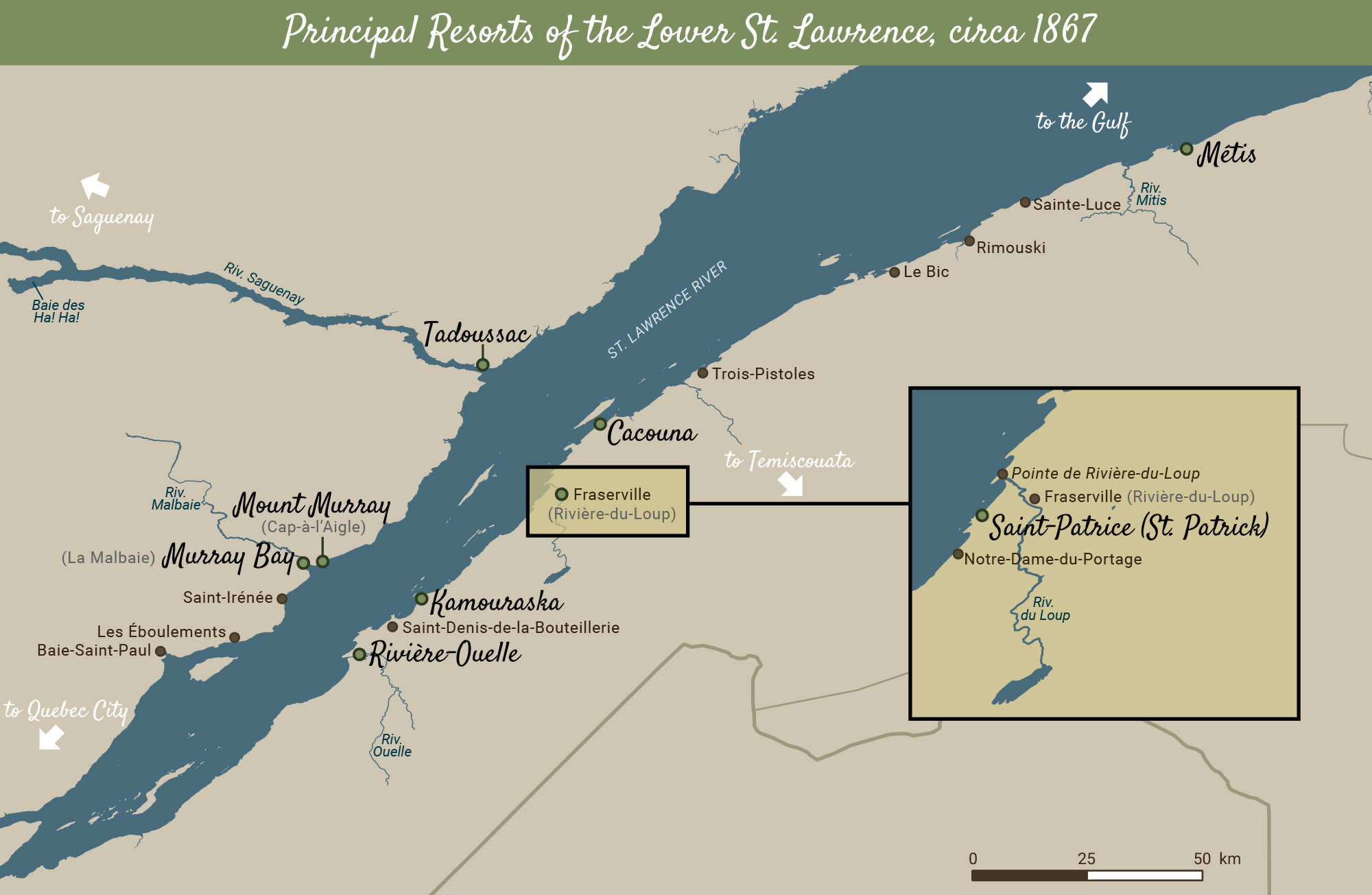 © Musée du Bas-Saint-Laurent.
Many factors led the Canadian and American elite to discover eastern Quebec around the time of the British North America Act of 1867. These included the American Civil War (1861‒1865), which deeply impacted the United States. In the 1850s, the wealthiest American and Canadian families began taking their holidays on the American East Coast. Newport was the most well-known of these watering places. But once the Civil War broke out, Canadians and many Americans sought out new summer destinations. Eastern Quebec, which already enjoyed a good reputation, was quickly adopted by holidayers. 
In general, the oldest seaside resorts were located to the West of the map (Kamouraska, Saint-Patrice, Cacouna, La Malbaie, Tadoussac), while the more recent were to the East (Trois-Pistoles, Bic, Rimouski, Métis).