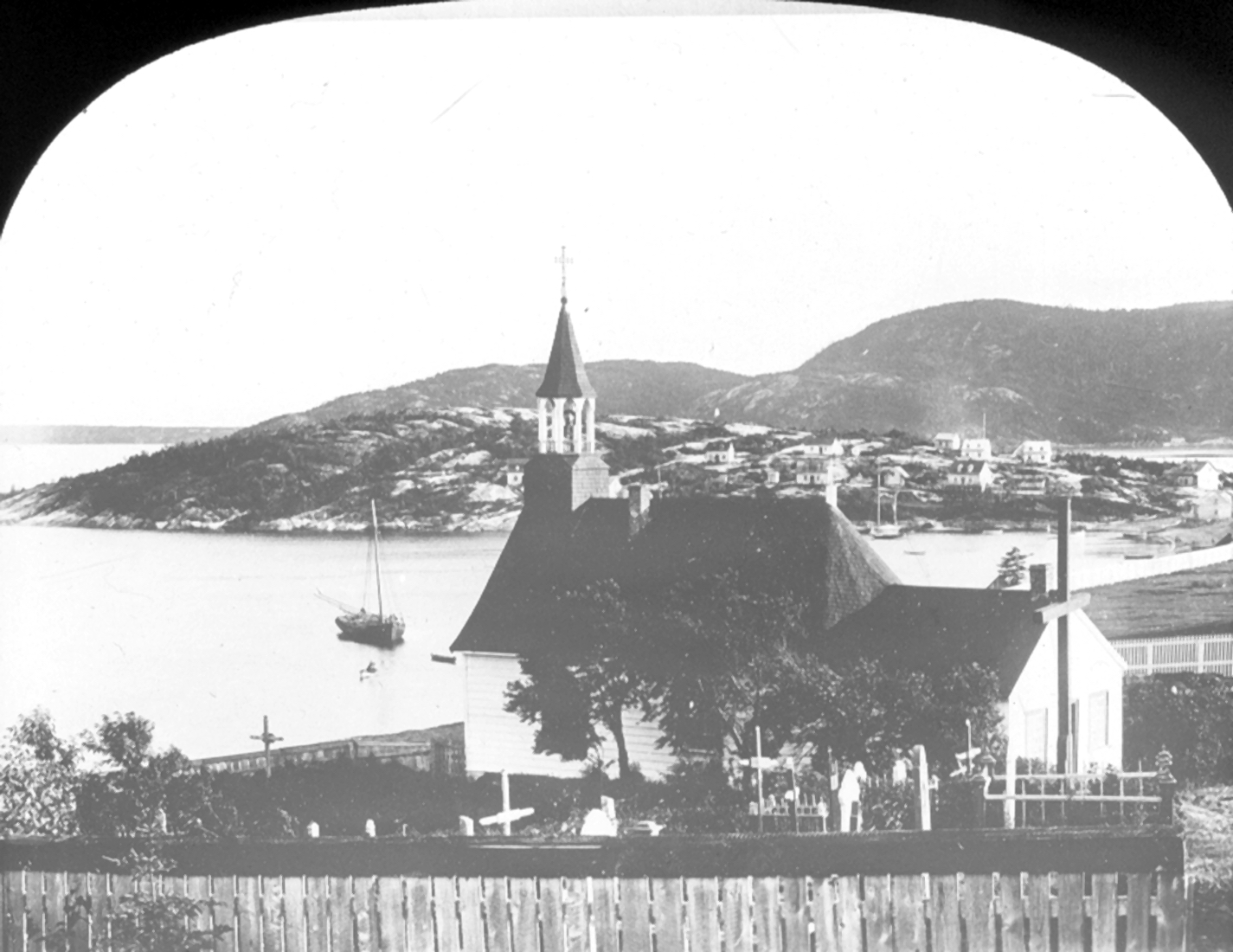 Source: Musée du Bas-Saint-Laurent, Fonds Paul-Émile Martin, m01006
Before the arrival of the first Europeans, Tadoussac was already a summer trading hub for the Innu people. Pierre de Chauvin established the first European trading post north of Florida here in 1660. The fur trade was in decline by the beginning of the 19th century, but William Price launched the logging boom when he opened a sawmill in Tadoussac in 1838. Cruising steamboats began to stop here in the 1850s. The majestic Tadoussac Hotel, inaugurated in 1866, gave the tourist crowd a chance to fully appreciate Tadoussac.
Archaeological digs in the 1940s unearthed vestiges of this trading post. The owners of the Hôtel Tadoussac built replicas of the original buildings near the Jesuit mission erected in 1747. They turned the site's history into an attraction, presenting artifacts and a collection of the objects (tools, furniture, etc.).  Aboriginal peoples and Europeans traded between the 17th and 19th centuries.
Since the 1970s, Tadoussac has become known for its whale-watching cruises. Is its rich history still remembered?