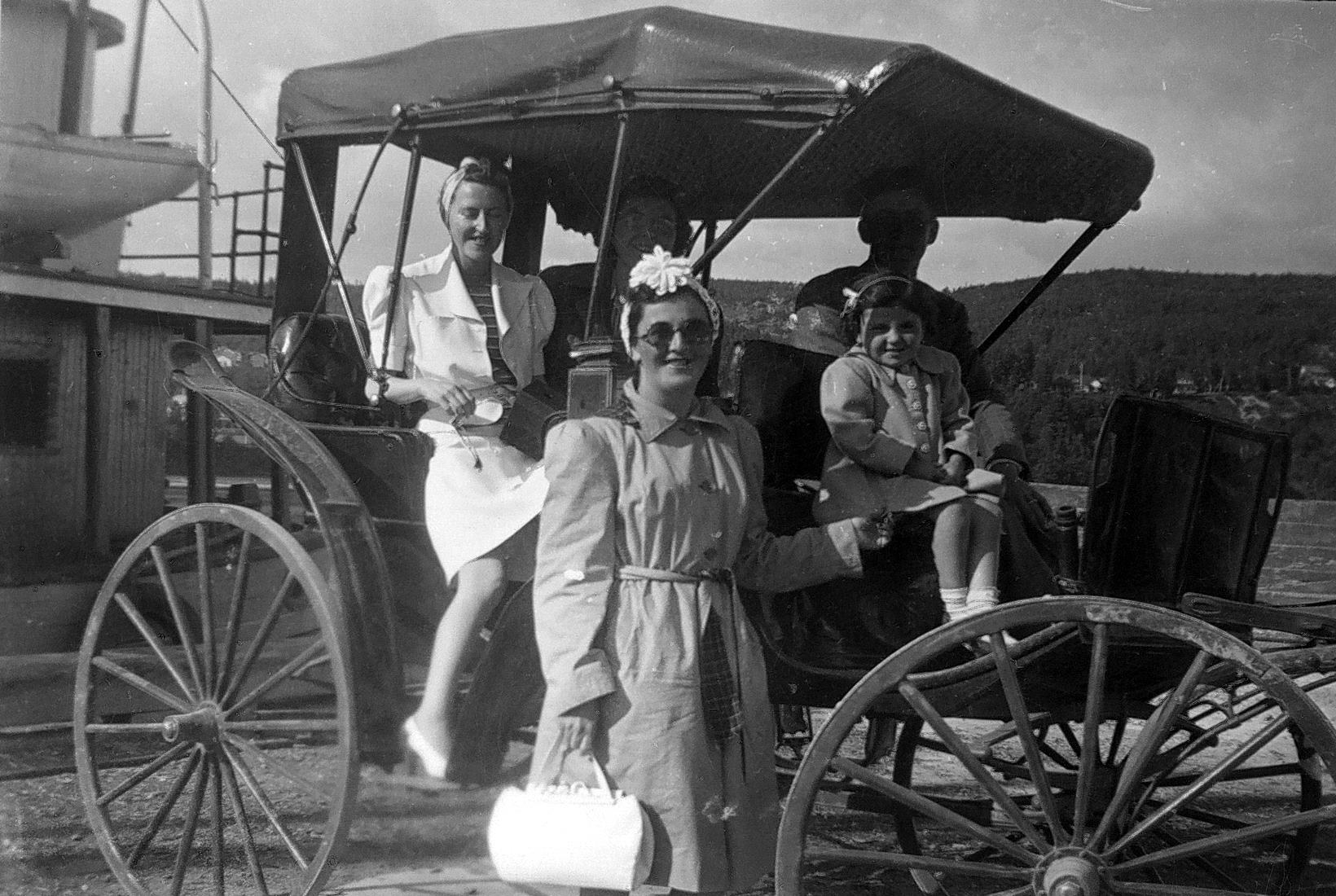 © Musée du Bas-Saint-Laurent, Chamberland-Breton coll., cb359.
In the early 1940s, there were many more cars on Quebec's town and country roads. However, a horse-drawn carriage ride between the wharf and Hôtel Tadoussac was a not-to-be-missed tourist attraction. 
Did you know that a calèche is a horse-drawn carriage with just two wheels? Four-wheeled carriages had other names according to the model: buggy, surrey, victoria... There were many different kinds!