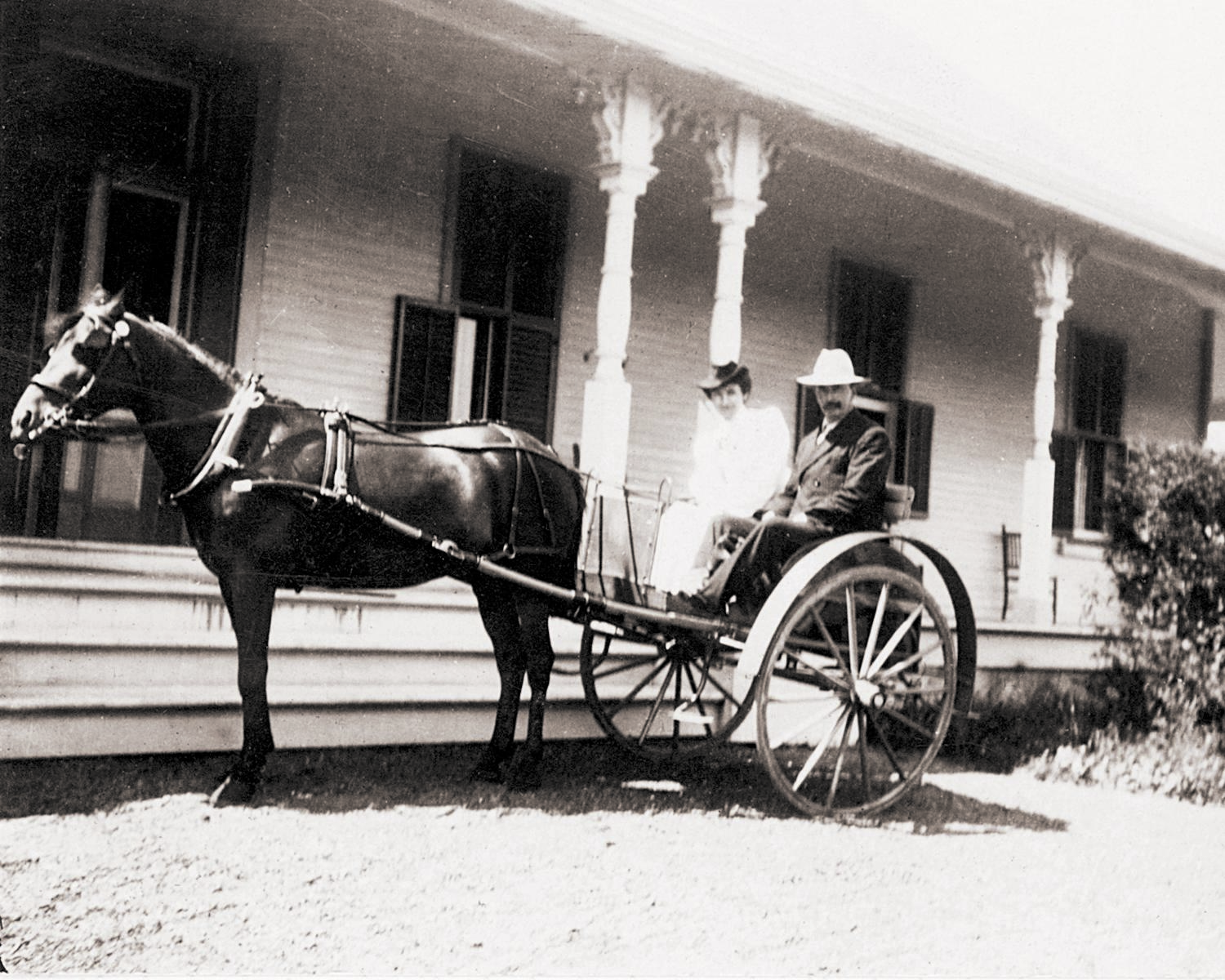 © Reford Gardens, NAC 204-095. Photograph by Robert Wilson Reford.
Many governors general of Canada frequented eastern Quebec over the summer, from 1867 through the early 20th century. Lord Charles Stanley Monk (1867‒1868) who stayed in Saint-Patrice, Lord Dufferin (1872‒1878) who summered in Tadoussac, or Count Bessborough (1931‒1935) who rented a summer home in Cacouna all come to mind.
This photograph shows Elsie Reford and Lord Grey (1904‒1911), who was a regular guest at Estevan Lodge. Grey was also familiar with the northern shore since he hunted at the Château-Beaumont, in the Parc des Laurentides in Charlevoix.
Did you notice that the dates in parentheses indicate the length of the governors general's mandates?