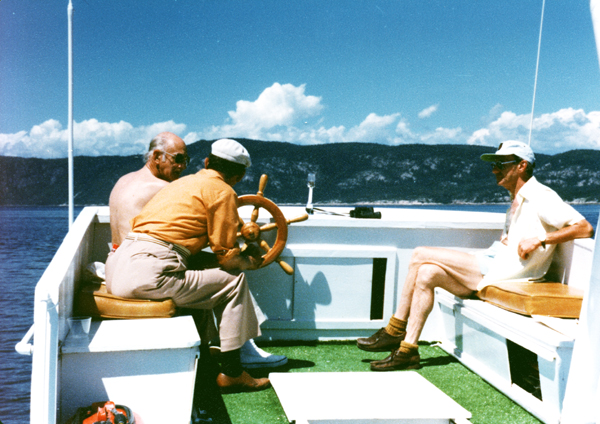 © Musée du Bas-Saint-Laurent, Joseph-Adélard Bouche coll., jab0516.
Colour photographs from the 1950s are rare in the Musée du Bas-Saint-Laurent's collection. Kodak began selling its colour film in 1935, but it was probably only used in eastern Quebec commercially. This fact makes this photo particularly fun since sometimes it would seem the world was black and white back then... and, so, green plastic carpeting couldn't possibly exist!
This photograph reminds us of the connections between the sailing buffs of the 19th century (both Lord Dufferin and the Molson family had their own yachts) and the pleasure boaters of the 20th and 21st centuries who, for the most part, traded sails for motors, oars or paddles!