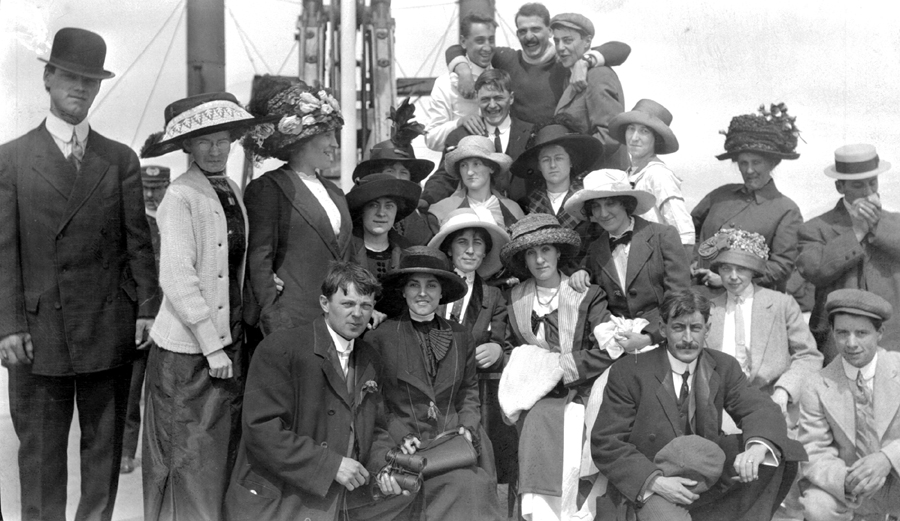 © Musée du Bas-Saint-Laurent, Joseph-Adélard Boucher coll., jab0014.
At the end of the 19th century and beginning of the 20th, hatters made their customers very wide-brimmed hats with decoration, like ribbons, feathers and fruits. Women could use their hat as a way to stand out and be noticed in church on Sunday, without being accused of vanity. In the watering places, these hats were in fashion for outings every day of the week, whether for a stroll or even a fishing trip! 
In this photograph, we see several men's hats that were fashionable at the beginning of the 20th century. From left to right, we see a bowler, a cap and a boater hat. They are much less flamboyant!