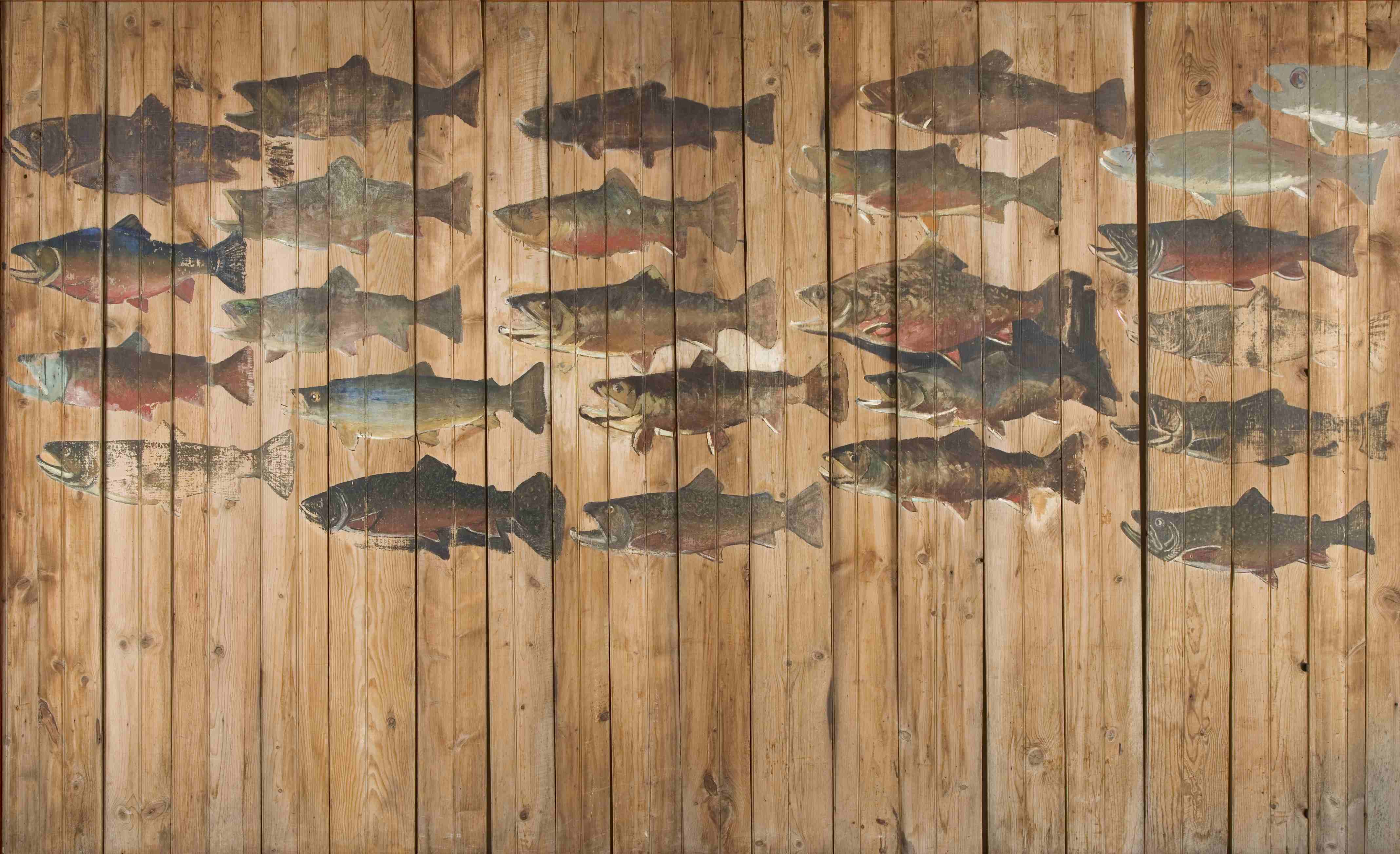 © Musée de la civilisation. Gift of Francine Saint-Aubin in memory of Philip Mackenzie, Jr.. Restoration by the Centre de conservation du Québec and Nicola-Frank Vachon, Perspective-Photo, NAC 2006-302.
From 1890 until end of the 1930s, summer people painted their best catches on the wall of the La Roche fishing camp in Charlevoix. Today, this camp is gone, but part of the wall is now displayed at the Musée de la civilisation in Québec!
These trout were painted or repainted by Helen Blake Mackenzie, the daughter of William Hume Blake, and by Robert Wakeman Pilot, a Canadian painter who frequented the same hunting and fishing club.