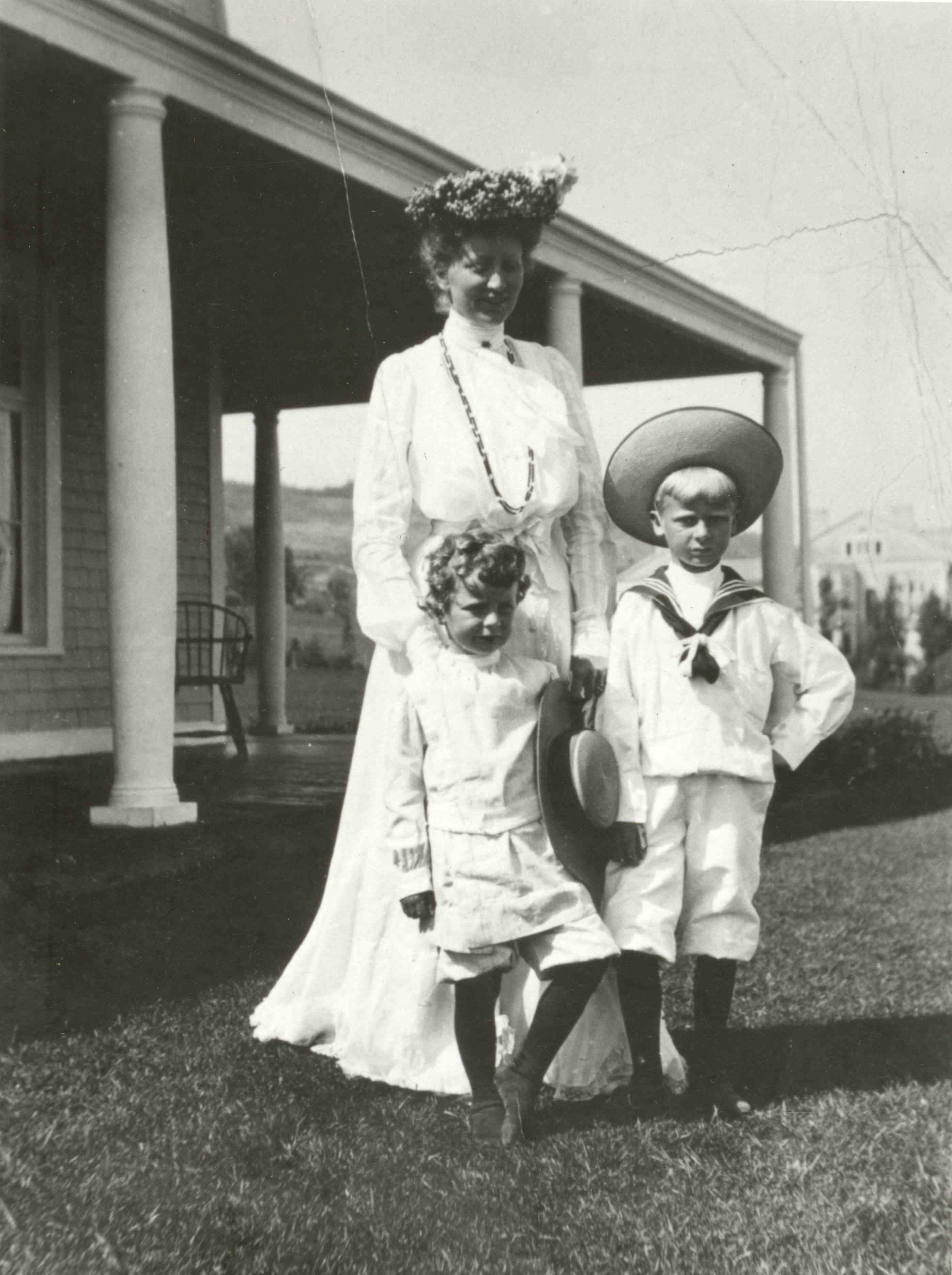 © Musée de Charlevoix, Deux cents ans de villégiature coll.
Among the American summer people in the Charlevoix, the Bonner and Cabot families were very important in summertime social life and as philanthropists. The first, George T. Bonner, made his fortune as a broker in New York. He retired at age 40 and devoted the better part of his time to his favourite hobby: salmon fishing. He knew the Malbaie River well and, in 1902, he bought the old seigneurie of Mount-Murray, located to the east of this river. He had spent time in the mostly uninhabited area of Cap-à-l'Aigle as a child. 
It is his daughter Maud in this photograph. Shortly after Maud married, Bonner gave her part of the old seigneurie, an estate of some 200 hectares (500 acres) where the old seigniorial manor still stood. She and her husband, Francis Higginson Cabot, restored and expanded the manor, gave new life to the farm buildings and maintained the beautiful gardens. Her grandson, Francis H. Cabot, began the ambitious landscape architecture venture of the Jardins des Quatre-Vents in 1972. If Elsie Reford developed an English garden, Francis H. Cabot developed a more orderly garden, that was nonetheless not without its humour, like the sculptures of frogs playing jazz. 
The estate still belongs to the Cabot family.