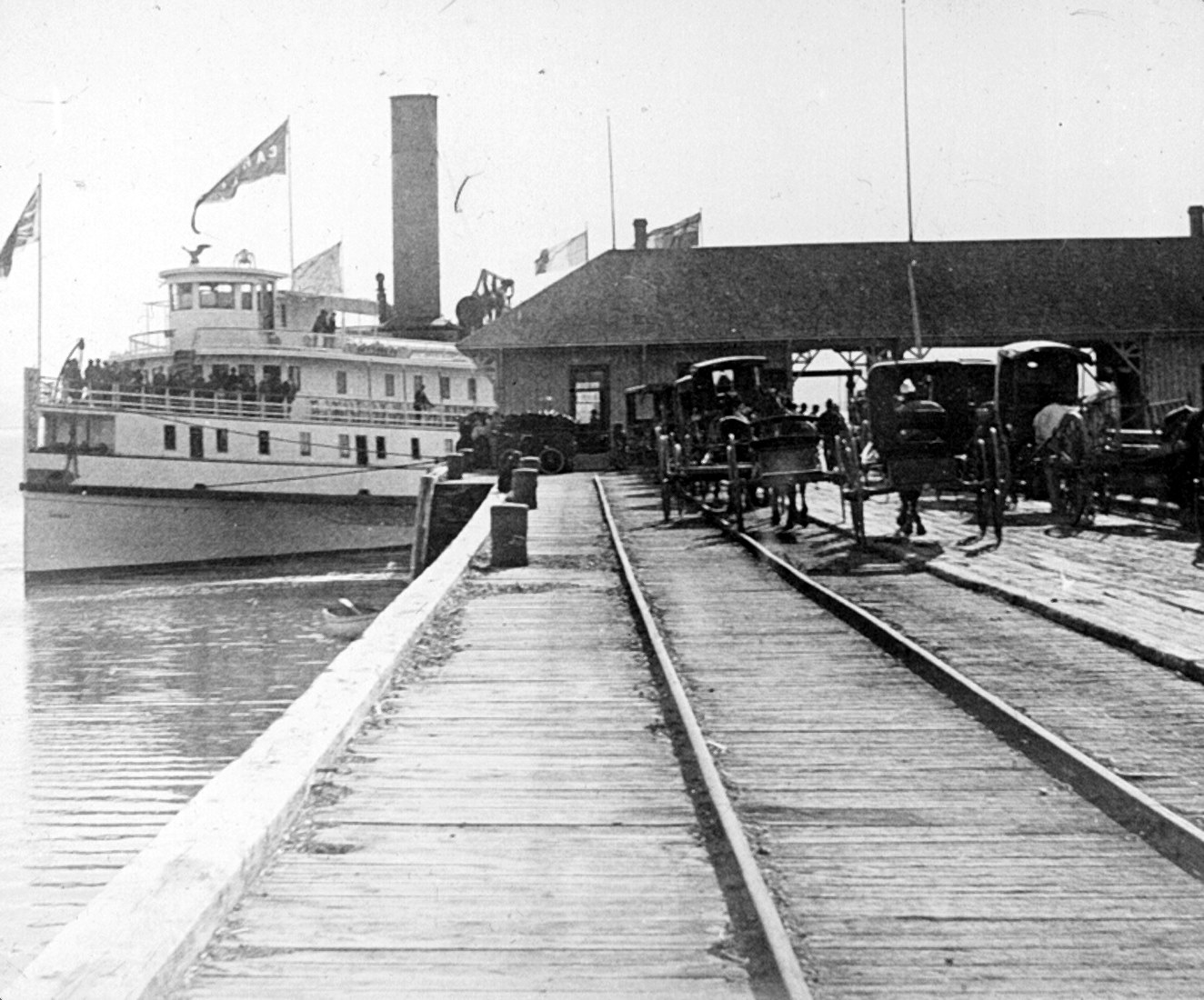 © Musée du Bas-Saint-Laurent, Paul-Émile Martin coll., m07083.
In the early 20th century, the wharf in Rivière-du-Loup was often very lively. Porters—the precursors to taxi drivers—waited for passengers to get off the boats to take them to their hotels, boarding houses or summer homes. The rails were mostly used to tranship lumber from wagons to the schooners carrying logs, called "pitounes."
The big shipping companies soon abandoned the wharves of the southern shore. Local business people took over, offering this liaison service to transport both passengers and goods between the two shores.