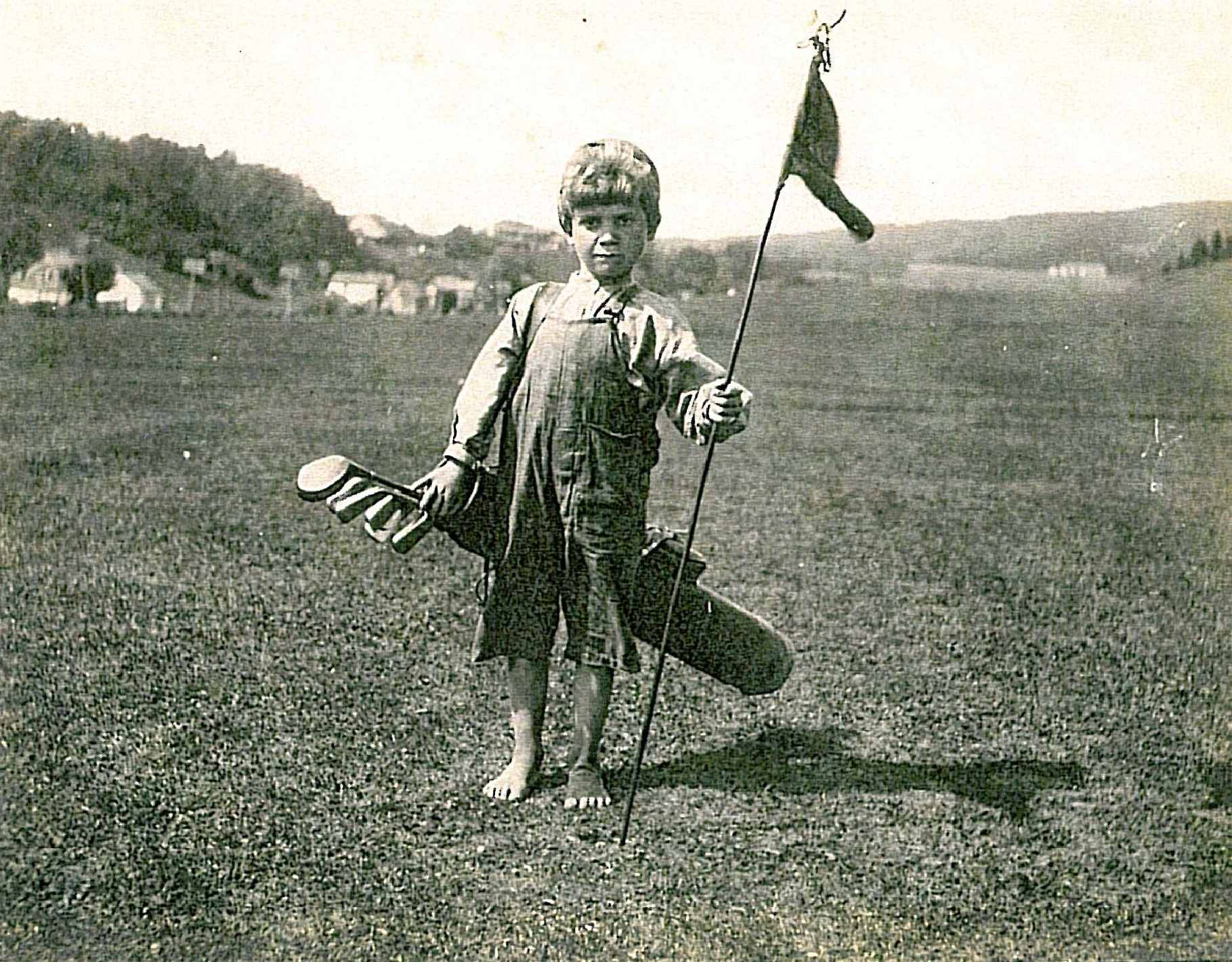 © Musée de Charlevoix, Thomas Hoopes coll., copy from the Ugandae album. 
Many children offered various services to summer people and tourists. The extra money they managed to earn would be turned over to the family.
Starting at the end of the 19th century and when the weather was fair for golfing, children who showed up at the beginning of the golf course were likely chosen as caddies, especially if they knew a few words of English.