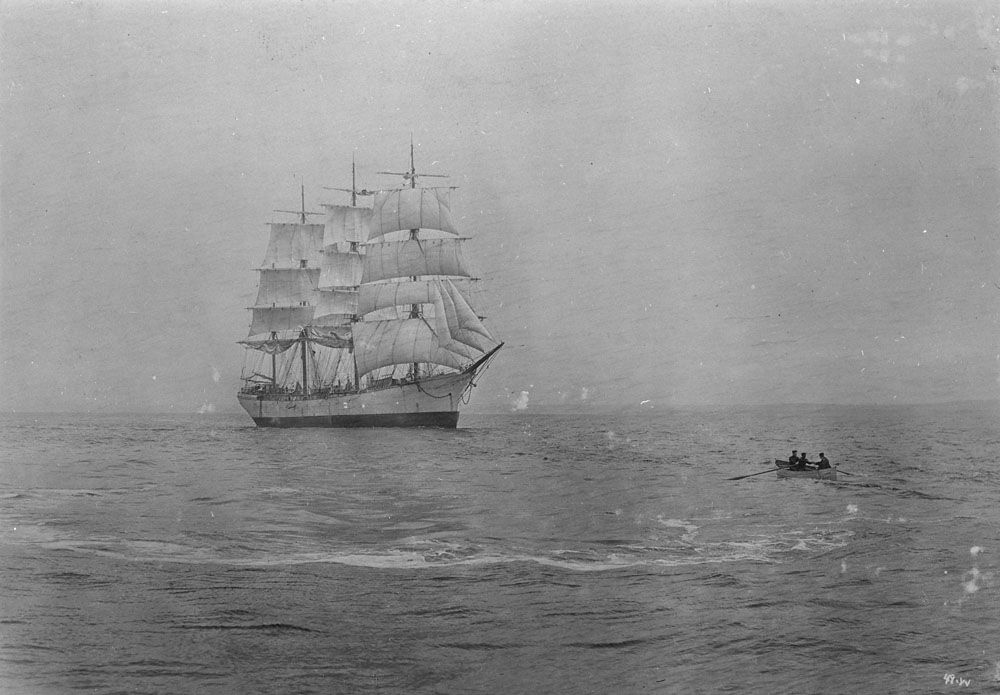 Source: Unknown photographer, Library and Archives Canada, Ministry of Interior, c022139.
Navigating the St. Lawrence is a challenge even for the best of sailors. For more than 200 years, ships were expertly guided through these dangerous waters by river pilots. At the beginning of the 19th century, an organization named Trinity House oversaw the training and work of these pilots, who were forbidden to drink even a drop of alcohol!
In earlier days, ships coming from the Atlantic had to anchor near Île Verte, Île du Bic or Île Pointe-au-Père (off Rimouski). There, a river pilot would row out, come aboard and take command of the ship. It usually took 8 to10 days to cover the distance between Le Bic and Québec when travelling upriver, and about 5 days to go back downriver.
Despite progress in navigation, river pilots are still needed today in the 21st century. The Corporation des pilots du Bas-Saint-Laurent oversees the work of these pilots throughout the St. Lawrence and the Saguenay.