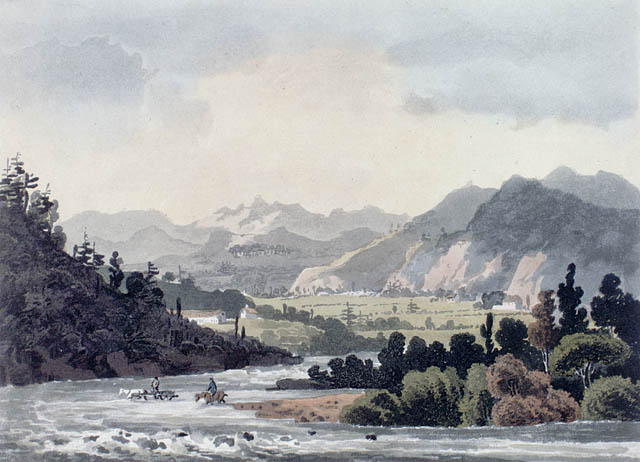 Watercolour by George Heriot (1807), Library and Archives Canada, George Heriot collection, c012784.a/MIKAN 2896411
On the St. Lawrence's southern shore, the crown road from Beaumont to Trois-Pistoles was laid in 1790, but the lack of bridges at certain points along the way made travel difficult. The threat of an American invasion during the War of 1812 spurred authorities to improve the road, facilitating the delivery of the King's mail and the passage of military troops.
The road linking Sainte-Anne-de-Beaupré to Baie-Saint-Paul was only built in the 1820s. The trip took about ten hours by horse. The route was extended to La Malbaie at the beginning of the 1830s. However, the many bodies of water in the way made it difficult to maintain the road and it was often more practical to go from village to village by walking along the coast or by following it in a canoe or skiff.