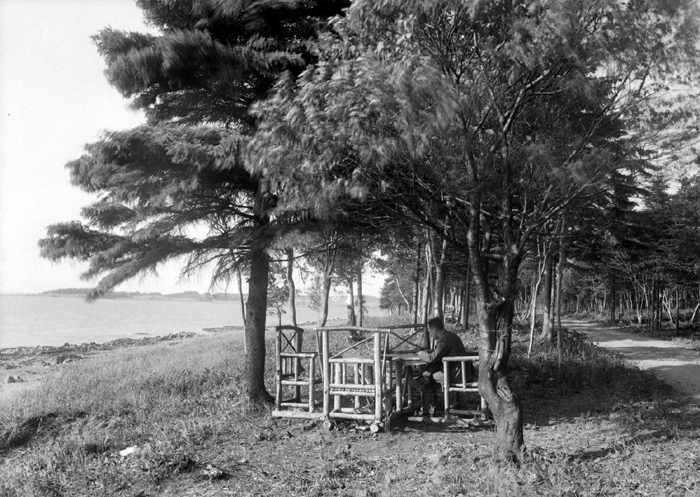 © Musée du Bas-Saint-Laurent, Belle-Lavoie coll., bl0989.
The Point in Rivière-du-Loup developed quite quickly from the 1890s onward,  thanks to Narcisse-Georges Pelletier, an ambitious local builder. Gradually, over the 20th century, the city of Rivière-du-Loup carried out various beautification efforts. It's now a gorgeous spot for tourists, summer people and residents alike. 
The table and chairs shown here were inspired from the Arts and Crafts Movement. A chair built with sticks—what could be more natural?