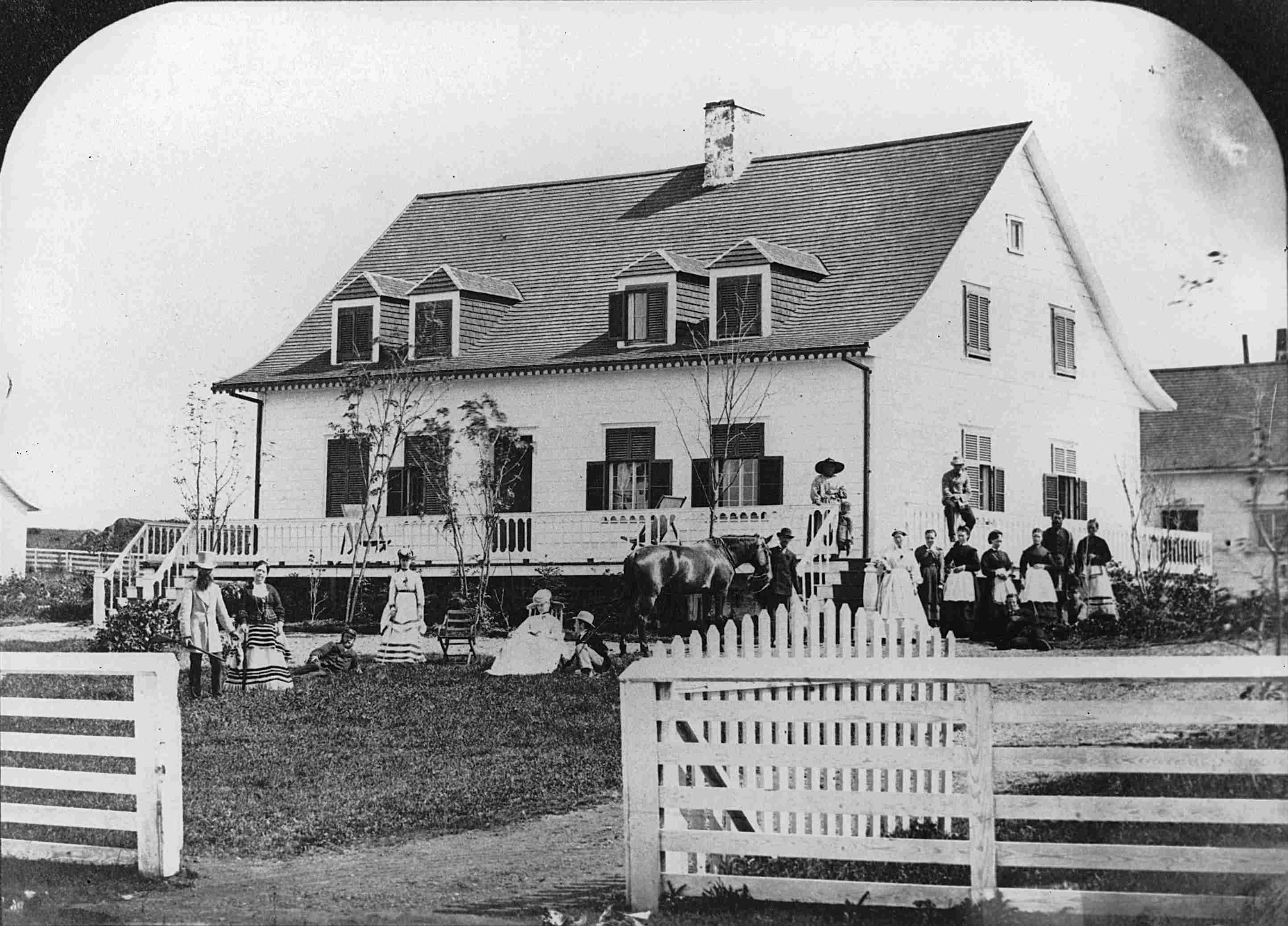 © McCord Museum, MP-0000.405.1.
The Molsons have been prominent Montréal business people since at least 1782, when John Molson, then freshly off the boat from England, joined an existing small brewery as partner. Molson was ambitious. Alongside his work as a brewer, he launched into the timber trade in 1797 and then took interest in shipping, helping fund the construction of Accommodation, Canada's first steamer, which was finished in 1809. In 1816, he partnered with his sons John, Thomas and William as John Molson & Sons. Nothing could stop the Molsons! They started a marine shipping company (1826), invested in the railroad on Montréal's South Shore (1836) and opened Molson Bank (1855).
The Molsons' steamboats began offering trips to the seaside resorts of eastern Quebec in the 1820s. In her book The Molsons. Their Lives and Times. 1780‒2000, Karen Molson explains why the Molsons themselves went to Cacouna in 1839:
"The village of Cacouna, near Rivière-du-Loup and two or three days by steamboat from Montréal, was one of the seaside resorts very popular at this time with Canada's wealthy. The Molsons' physician, Doctor Campbell, the most well respected specialist in the country, would go to Cacouna each summer and affirmed with great authority that Cacouna was 'incommensurately superior' to all other watering places in North America. […]

"Thomas and Martha felt quite at home among the other English summer people, for the most part Montrealers. Many, including the famous astronomer and geographer David Thomson, Doctor Campbell and the Frothinghams came to the 'great natural sanatorium' that was the St. Lawrence." (Our translation from the French).
This photo was taken in 1862. The following year, Markland Molson had his own summer home built in Cacouna and called it Pine Cottage. Today the Molson legacy can still be felt in eastern Quebec, be it in Cacouna, Saint-Patrice (Rivière-du-Loup), Métis or Tadoussac.