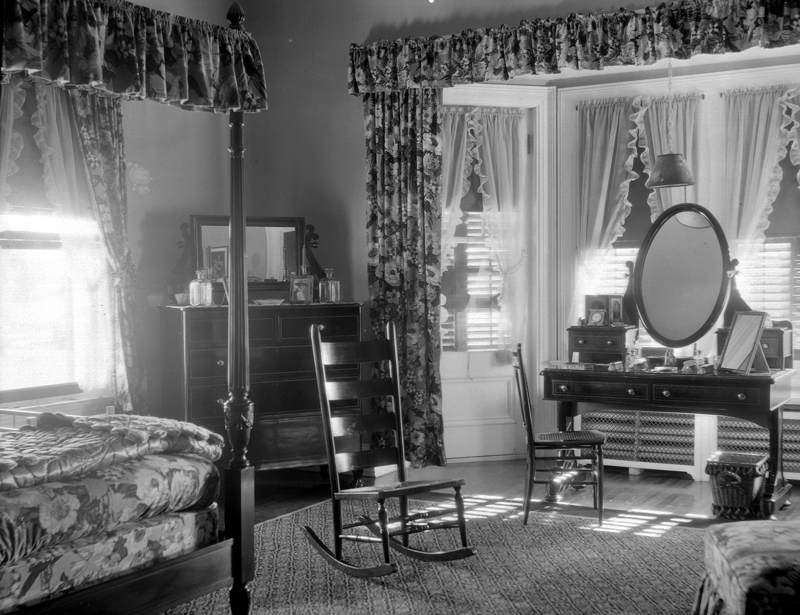 © Musée du Bas-Saint-Laurent, Belle-Lavoie coll., bl0131.
The Allan family ran Allan Line, one of Canada's biggest maritime shipping companies, for many years. Andrew Allan began summering in Cacouna in 1865, starting a trend among many of his relatives. 
The summer home of Sir Montaigu Allan (1860‒1951), known as Montrose Castle, was built in 1900. The house's decor (wood trim, decorations, furniture, etc.) was typically Victorian, as we can see in this photo of one of the home's many bedrooms.