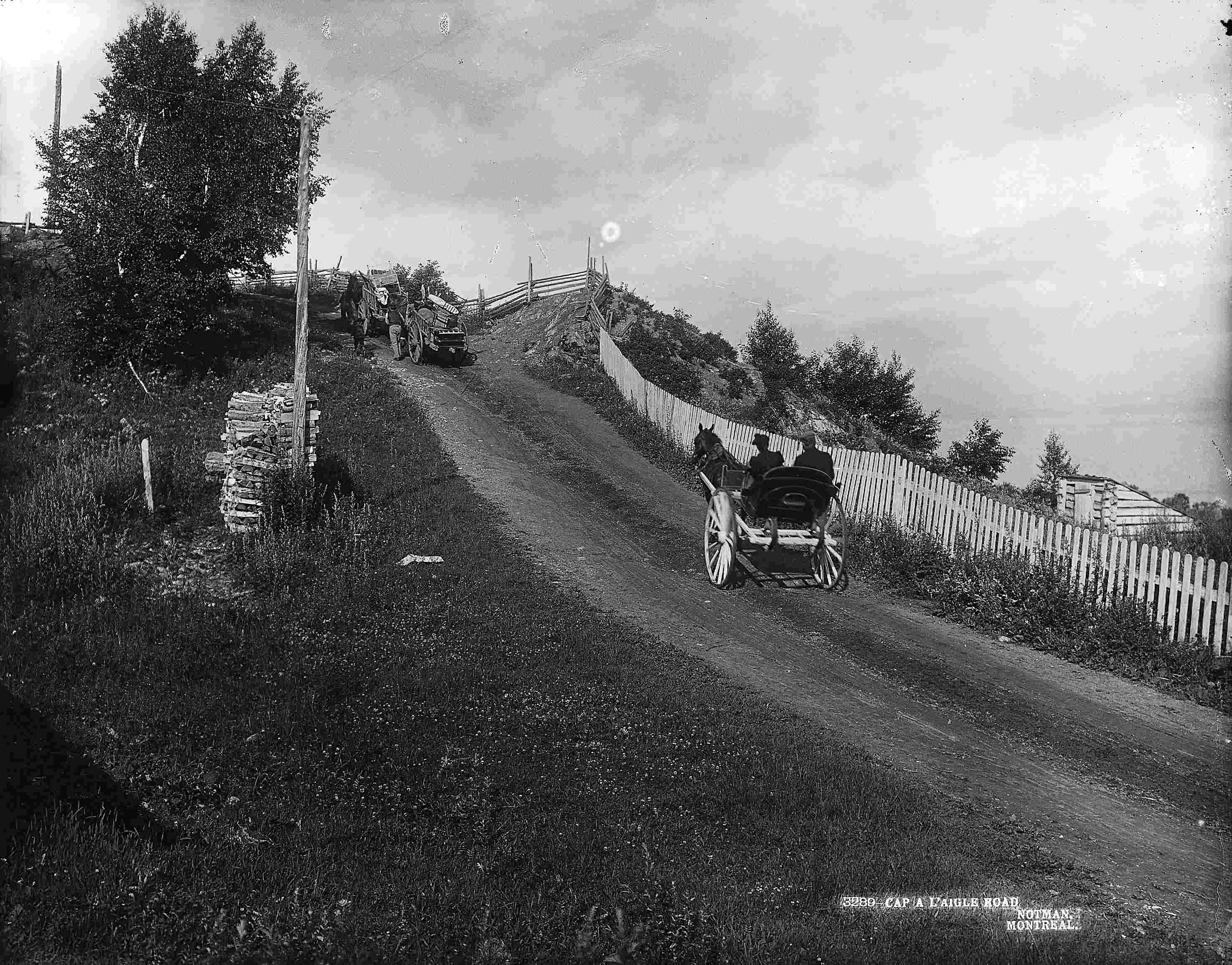 © McCord Museum, VIEW-3289.
It is easy imagining the story behind this picture: after landing by steamboat at the wharf at Cap-à-l'Aigle, these summer people rented a calèche to take them to their summer home and some porters to carry their baggage. Their many bags and suitcases fill up two carts!
In Étoffe du pays. Sketches of Lower St. Lawrence, published in 1913, Florence Mary Simms deliciously describes her impressions of the summer ambiance at Cap-à-l'Aigle in the early 20th century.