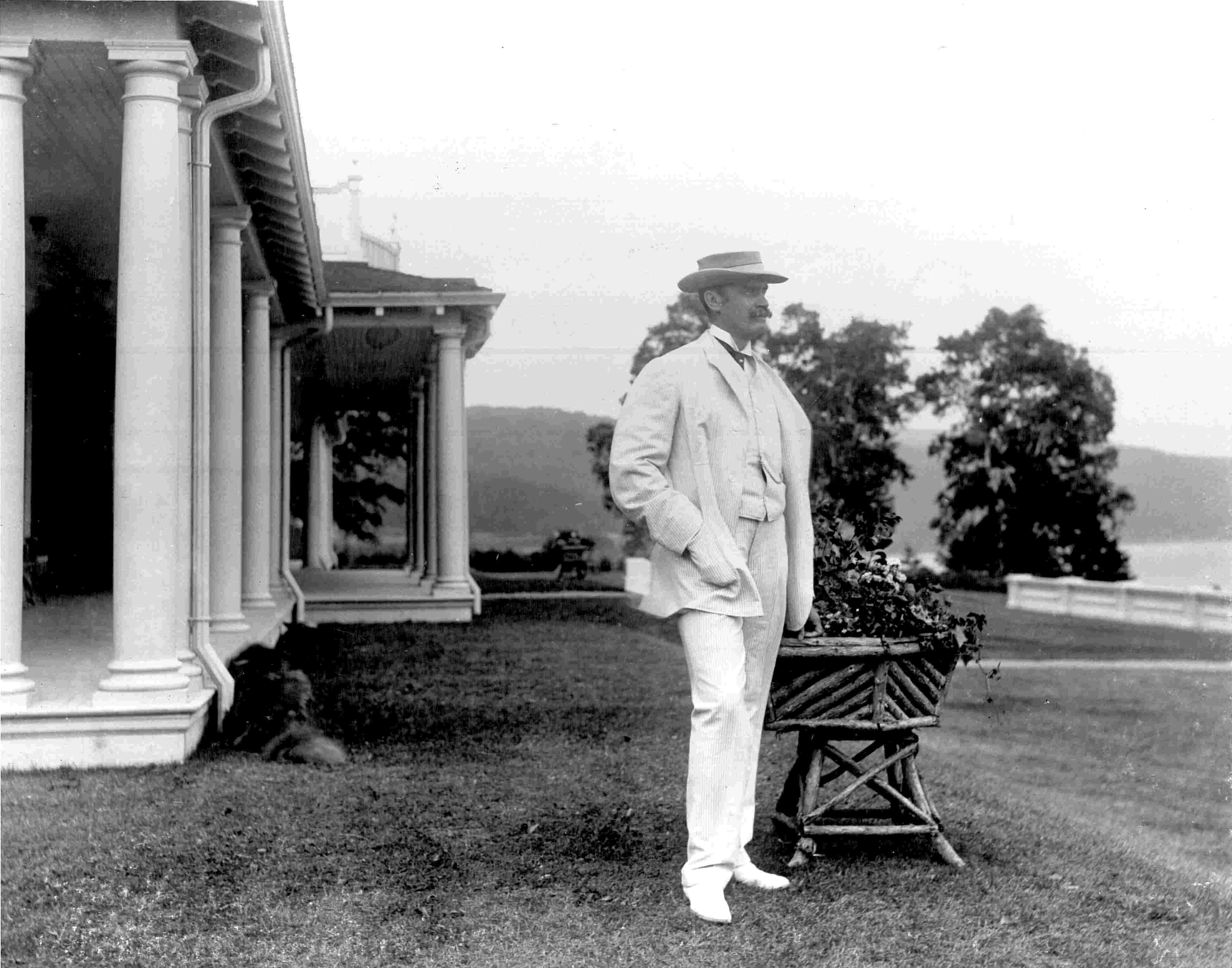 © Musée de Charlevoix, Deux cents ans de villégiature dans Charlevoix coll.
Rodolphe Forget played an important role in Montréal's business world at the end of the 19th century until his death in 1919. He was first successful in brokering while working for an uncle. Then, in 1901, he co-founded Montreal Light, Heat and Power. He served as the president of the Bank of Montreal from 1907 to 1909, and as a federal Conservative deputy for the ridings of Montmorency and Charlevoix from 1904 to 1917. On the boards of directors for several major companies, he also influenced the construction of the first Manoir Richelieu, the creation of a paste and paper mill in Clermont (in Charlevoix) and the construction of a railroad connecting Québec to La Malbaie. 
One of the first French-speaking millionaires of Québec, Forget had an impressive villa built in 1901 in Saint-Irénée (La Malbaie) that bore witness to his business success. The Gil'Mont Villa had 16 rooms, a dining room for 25 guests, a hobby farm, greenhouses, a pool room, a bowling alley, a pavilion with an indoor pool, and more. Unfortunately, the main building burned to the ground in 1965. Today the estate Domaine Forget, known for its promotion of music and dance, holds its activities in the enchanting setting where Forget and friends chose to spend their summers over a century ago.