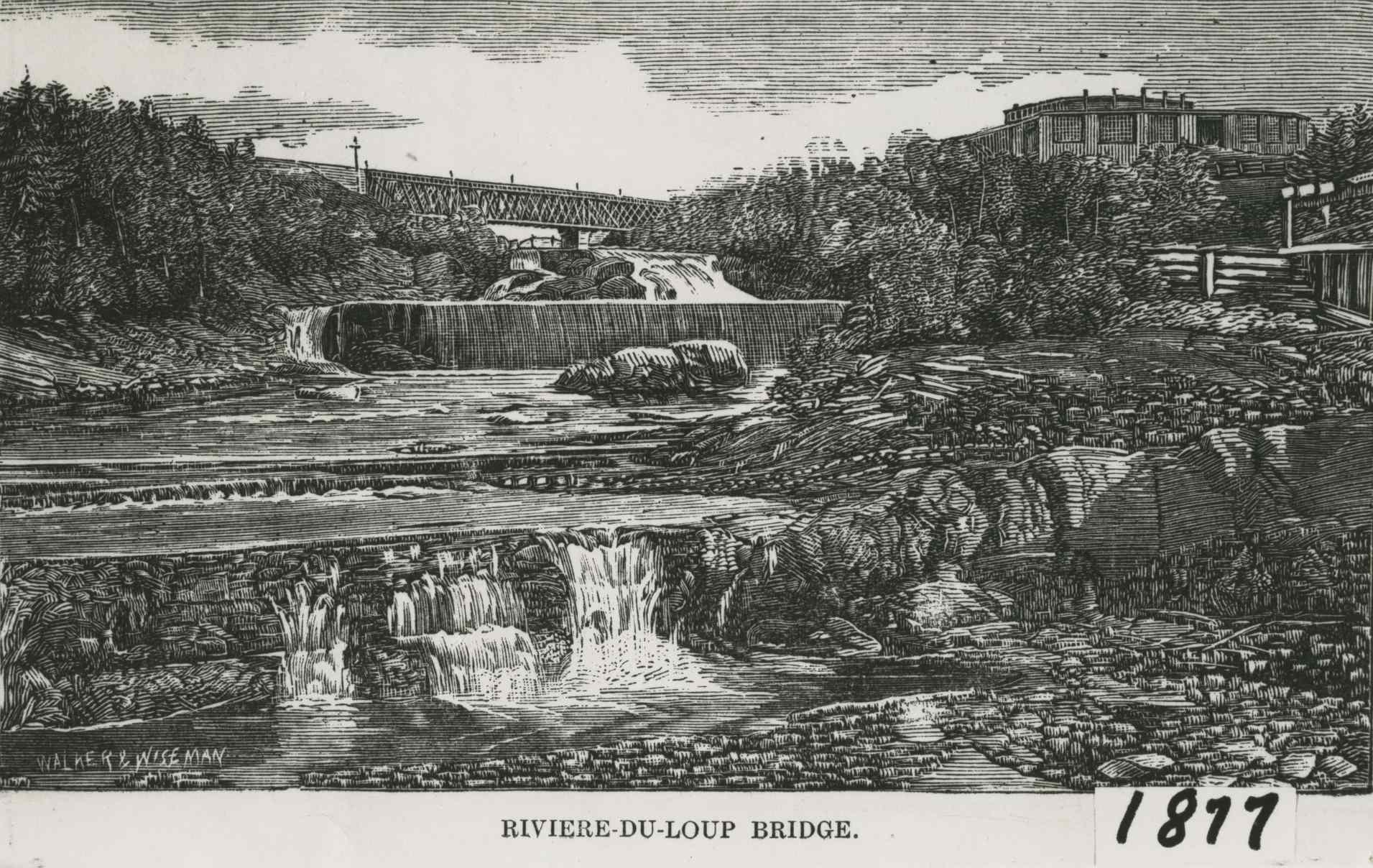 © Société d'histoire et de généalogie de Rivière-du-Loup, digital coll., F0056/1/601.
From the end of the 1850s until the beginning of the 20th century, the railroads were a huge feat of engineering. Many workers lost their lives dynamiting and building the bridges that removed obstacles from the trains' way. These public works were lauded in period newspapers and, in the 20th century, on postcards. 
The engraving here shows a bridge spanning the Rivière du Loup. Still today, trains cross here, next to a bridge used by car traffic connecting the Saint-Ludger and Saint-François-Xavier neighbourhoods.