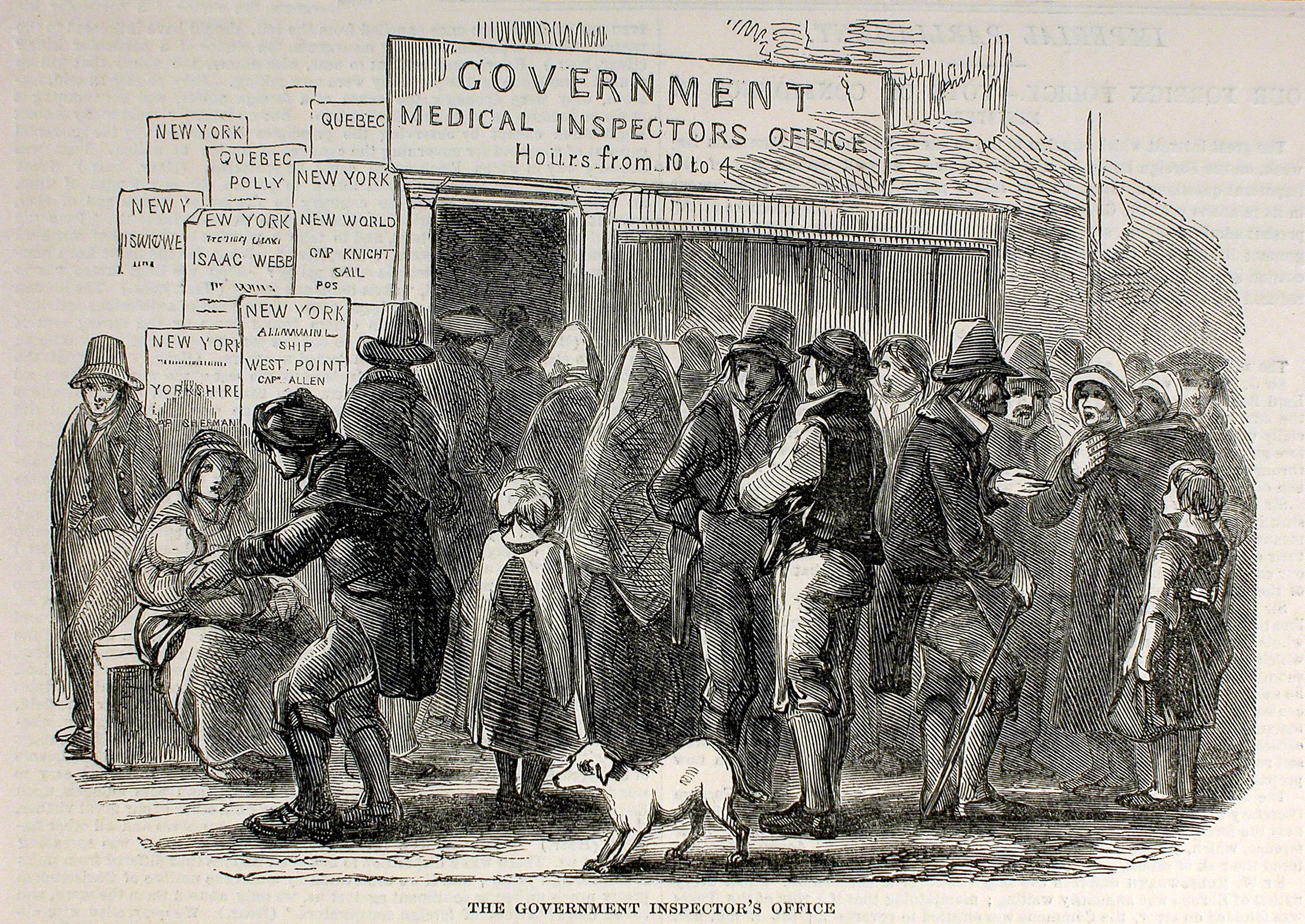 Source: Woodcut (anonymous). McCord Museum, M993X.5.1529.1
Every year throughout the 19th century, the colony received tens of thousands of European immigrants, most of whom made a stop in the Port of Quebec. Major epidemics, such as cholera and smallpox, were ravaging Europe and, occasionally, even reaching the colony. To prevent disease from spreading, a quarantine station was created on Grosse Île in 1832. It is labelled "Î[le] de Grace" on Joseph Bouchette's map and is located to the south of Île Patience.
At the station, a physician evaluated each immigrant's health. After taking a shower and having their clothes washed, the new arrivals had to remain under observation for 40 days. Comfort and sleeping arrangements varied according to how much immigrants could pay. Unfortunately, thousands of sick migrants died on the island before setting foot on the continent.
Certain years, the threat of contagion was so high that steamboat cruises were cancelled. The quarantine station continued to serve as a "holding pen" for immigrants until 1937.