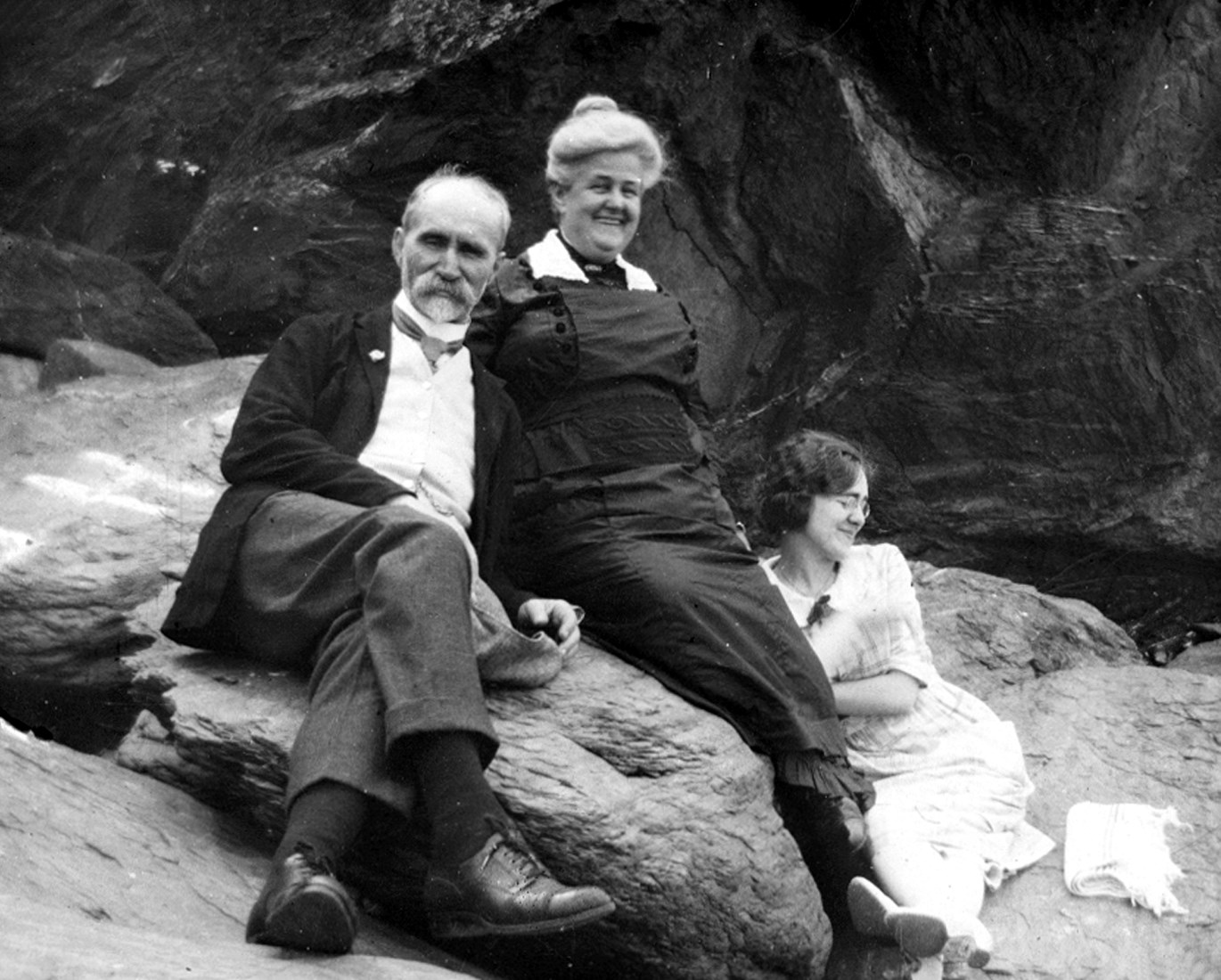 © Musée du Bas-Saint-Laurent, Paul-Émile Martin coll., m07064.
Through the 1870s and early 1880s, journalist Arthur Buies sang the praises of eastern Quebec's watering places. Though his readers were French speakers, he met few along his way, noting their presence especially in Kamouraska. Starting in 1890, French-speaking families slowly started adopting the seaside resorts of eastern Quebec, whether to reconnect with their heritage, meet up with extended family or to take in the joys of summer life on the banks of the St. Lawrence. They particularly favoured watering places on the river's southern shore: Rivière-Ouelle, Kamouraska, Notre-Dame-du-Portage or the Point in Rivière-du-Loup. 
When this photograph was taken, there were still few French-speaking families with the disposable time and money to travel for pleasure. However, the residents of eastern Quebec have long had the habit of Sunday walks along the shore. Easy access to the St. Lawrence is one of the advantages of life in this area!