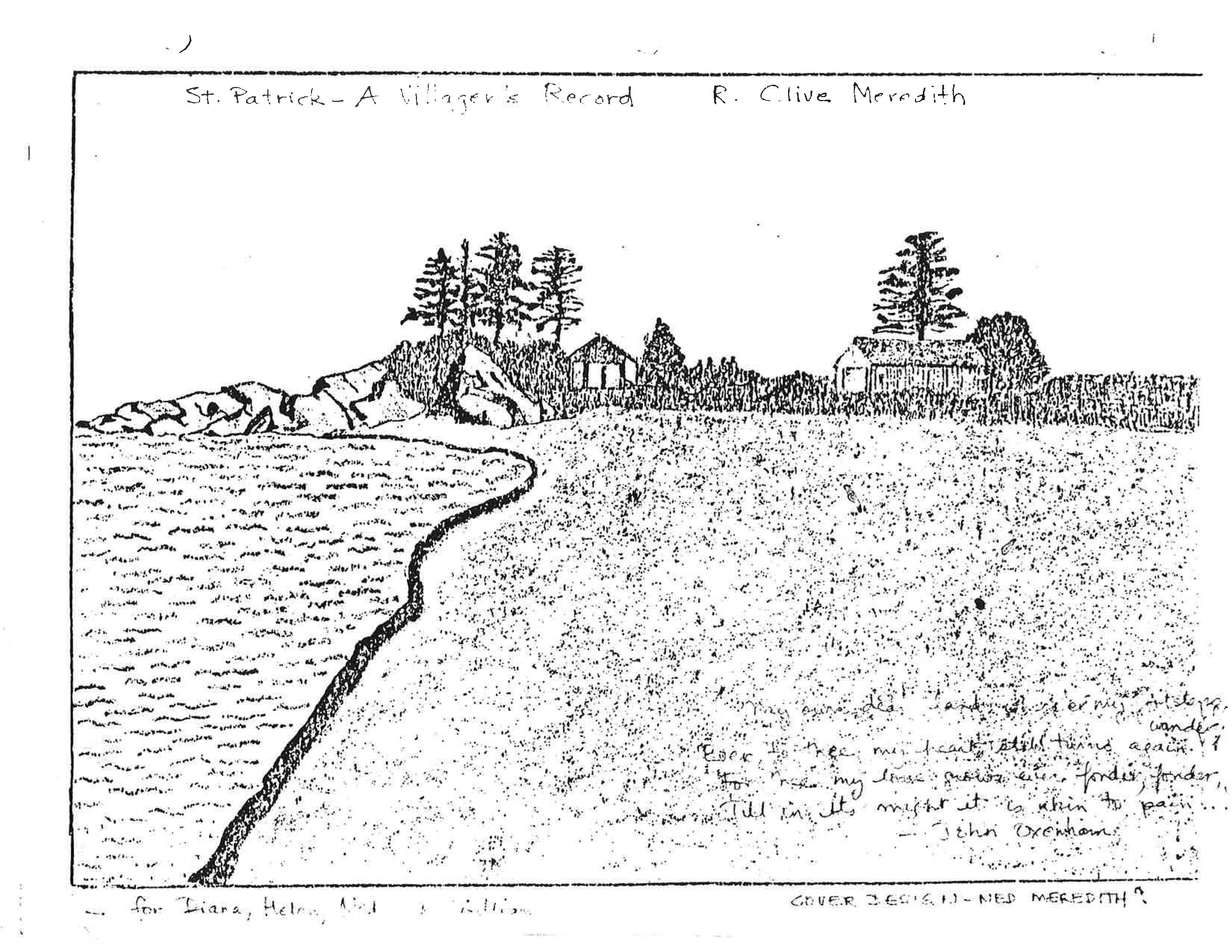 Archives de la Ville de Rivière-du-Loup, X6 414/2001.
The Meredith family had taken holidays in Saint-Patrice since at least 1867. That was the year Sir William C. Meredith, Chief Justice of Quebec, bought the land where he would build an impressive summer home, named Rosecliff. ​In 1982, R. Clive Meredith wrote Saint Patrick. A Villager's Record, which chronicles the history of the Saint-Patrice summer colony. Along with his personal recollections, he describes the main summer families, their leisure activities, their relations with local French-speaking farmers, and more. This 60-page volume was never published, but several families who summer in the area have photocopies of it.
The beach depicted on the book's cover is located east of Saint-Patrice and is accessible from Rosecliff Villa. One of the buildings is a boathouse where canoes were kept.