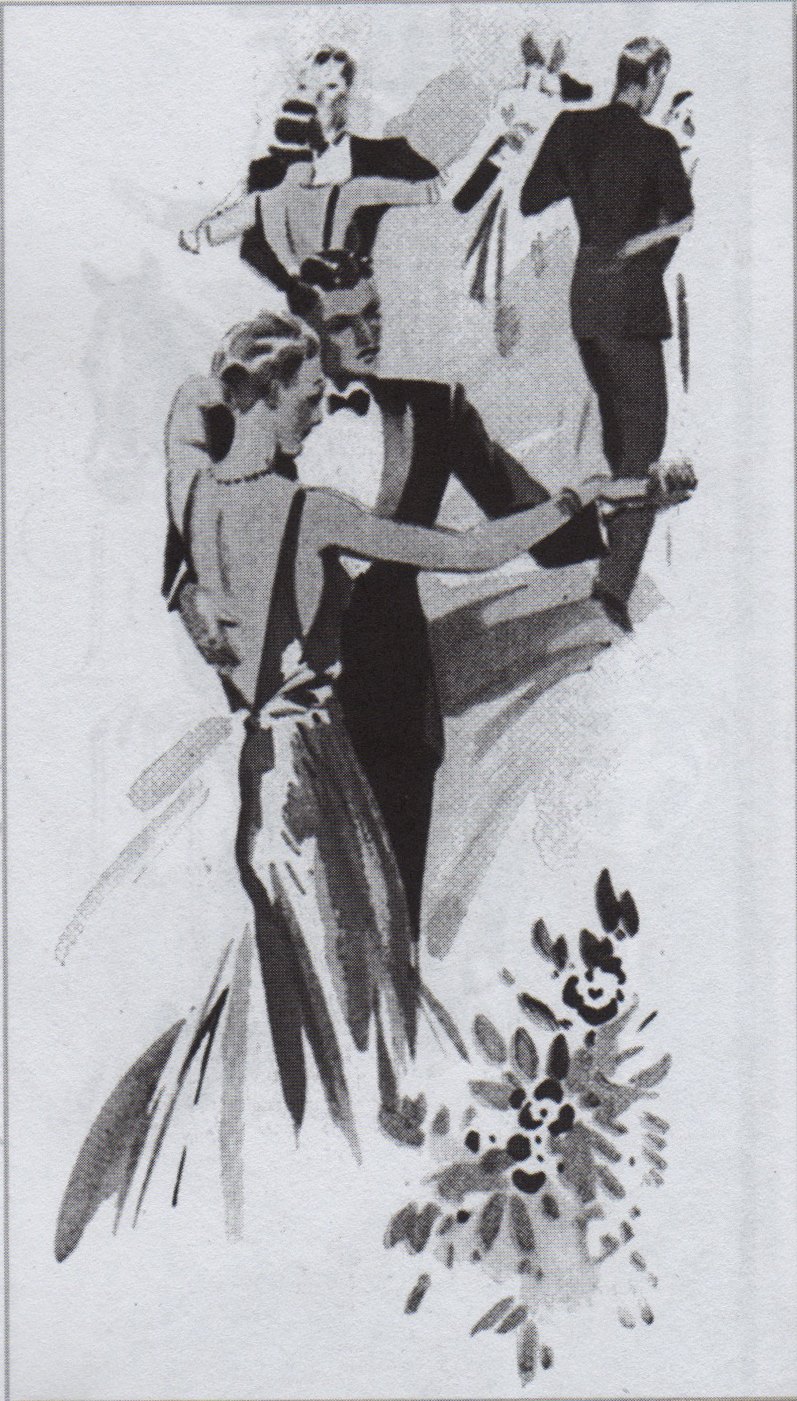 Brochure entitled "The Manoir Richelieu at Murray Bay," reproduced in Marcel Paquette's Villégiature et tourisme au Québec, Tome 2 (1911‒1960), Éditions GID, 2006, p. 166.
Canada Steamship Lines produced a great many ads boasting the various destinations offered by its cruise line, from the Great Lakes to the Gulf of the St. Lawrence. During the economically difficult times of the 1930s, it was all the more important to attract the rich Canadian and American guests who were fewer and farther between.
In 1935, a stay at the Manoir Richelieu cost the modest sum of $9 per day. Guests found the gayety of worldly life (fancy meals and dances), peace and relaxation (on the terraces and in the fresh or saltwater pools, for instance) and the most fashionable of sports (golf, tennis, archery, horse riding and canoeing). Notice how this elegant image reflects the establishment's distinguished atmosphere.