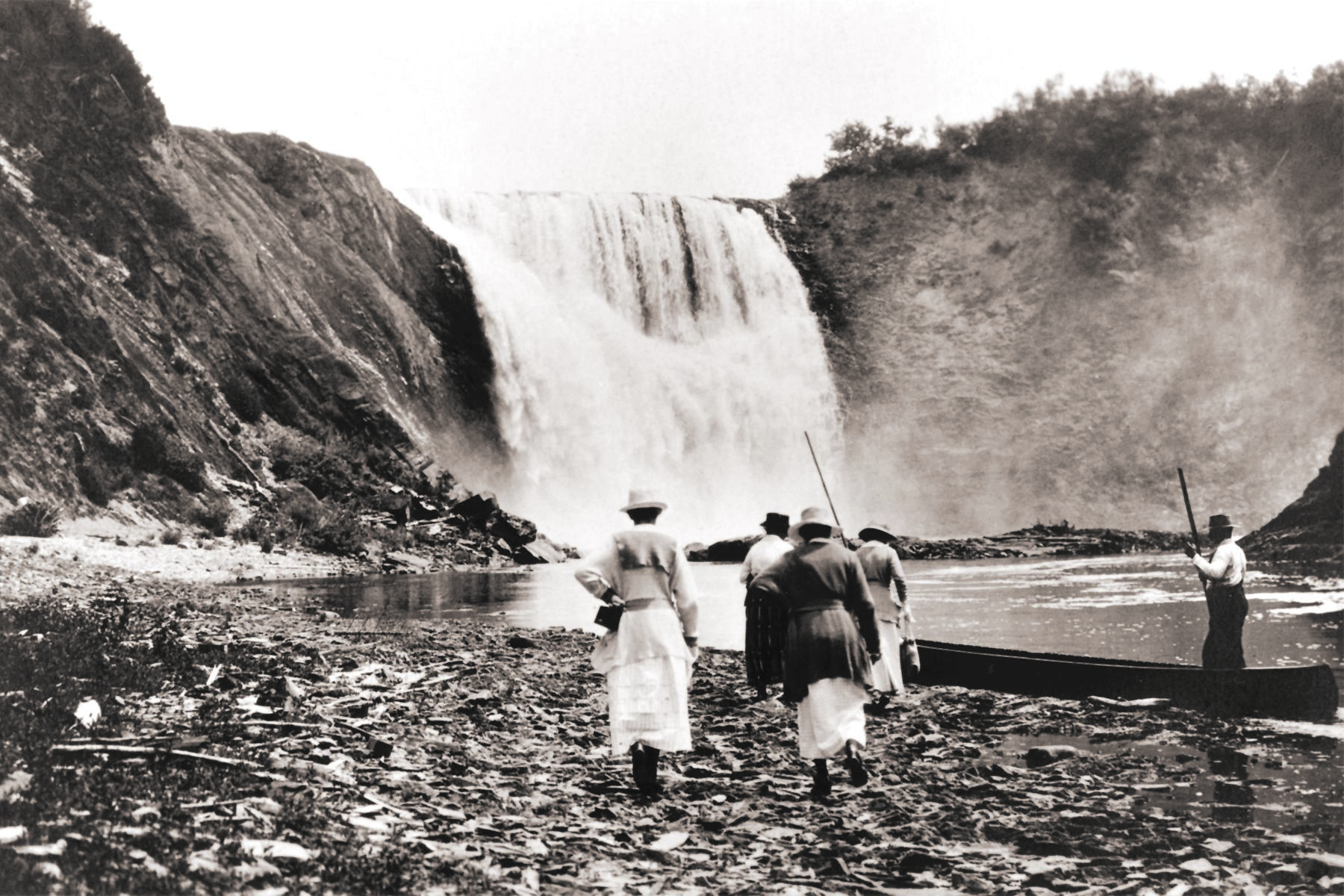 © Reford Gardens, NAC 206A-051.
This waterfall on the Mitis River has impressed many a visitor and artist! The roar of the water falling from such heights is nothing less than mesmerizing. It's a nice spot for nature lovers! 
For many years, George Stephen held fishing rights over this river. By purchasing the old Grand-Métisseigneurie, he made sure the area stayed out of the reaches of tourism and forestry.