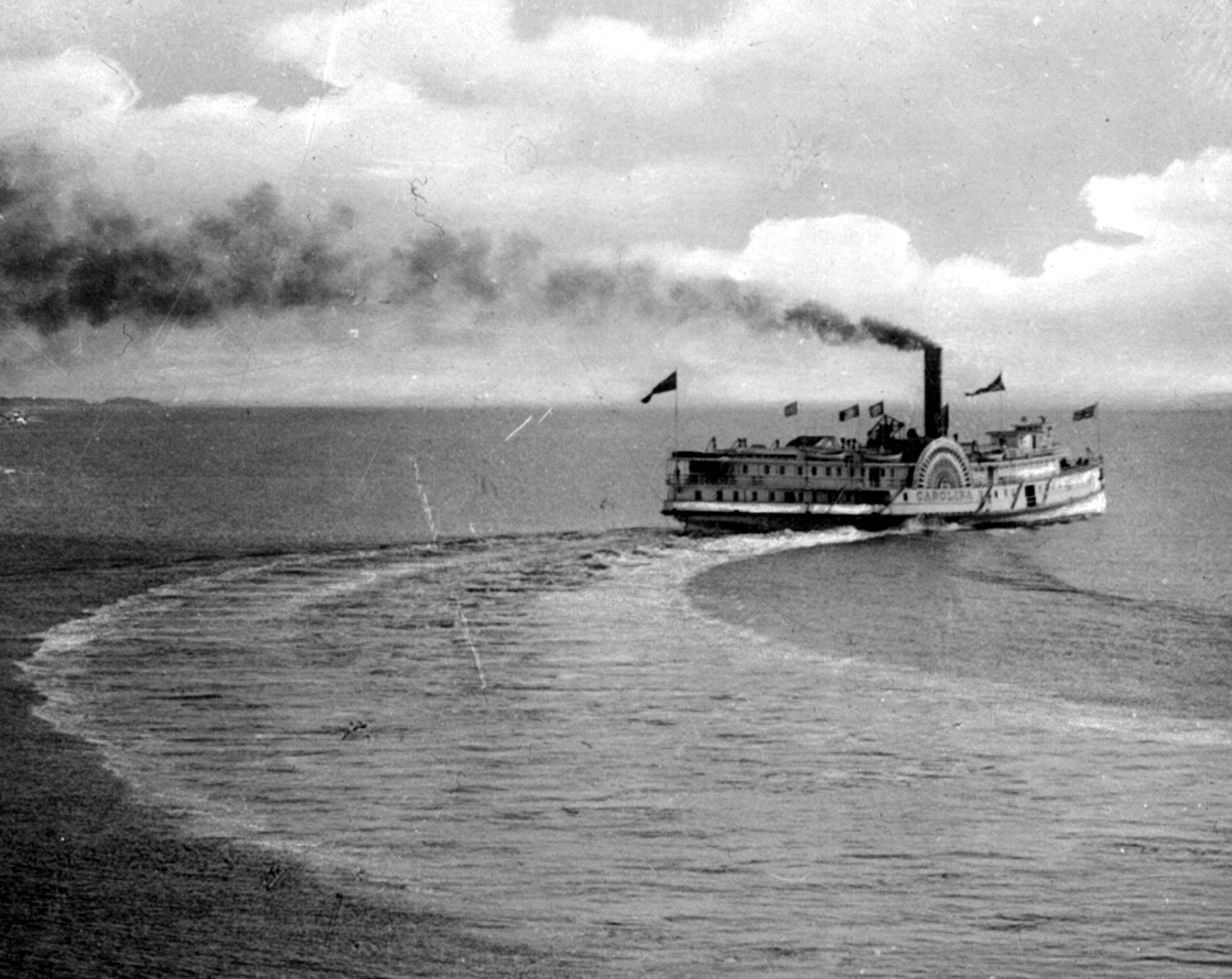 © Musée du Bas-Saint-Laurent, Paul-Émile Martin coll., m07084.
Steamboats were long propelled by paddle wheels. Those with a very large wheel behind the ship were called sternwheelers. Most steamboats in eastern Quebec, however, were side wheelers, with paddle wheels on both sides, like the Carolina shown here.
The first steam-propelled steamers burned wood. Stops were frequent since the engines were not very efficient and burned huge amounts of wood. The arrival of coal not only accelerated the ships' speed, it meant fewer stops. Companies quickly understood that using fresh water to make steam caused less damage to their engines than salt water.