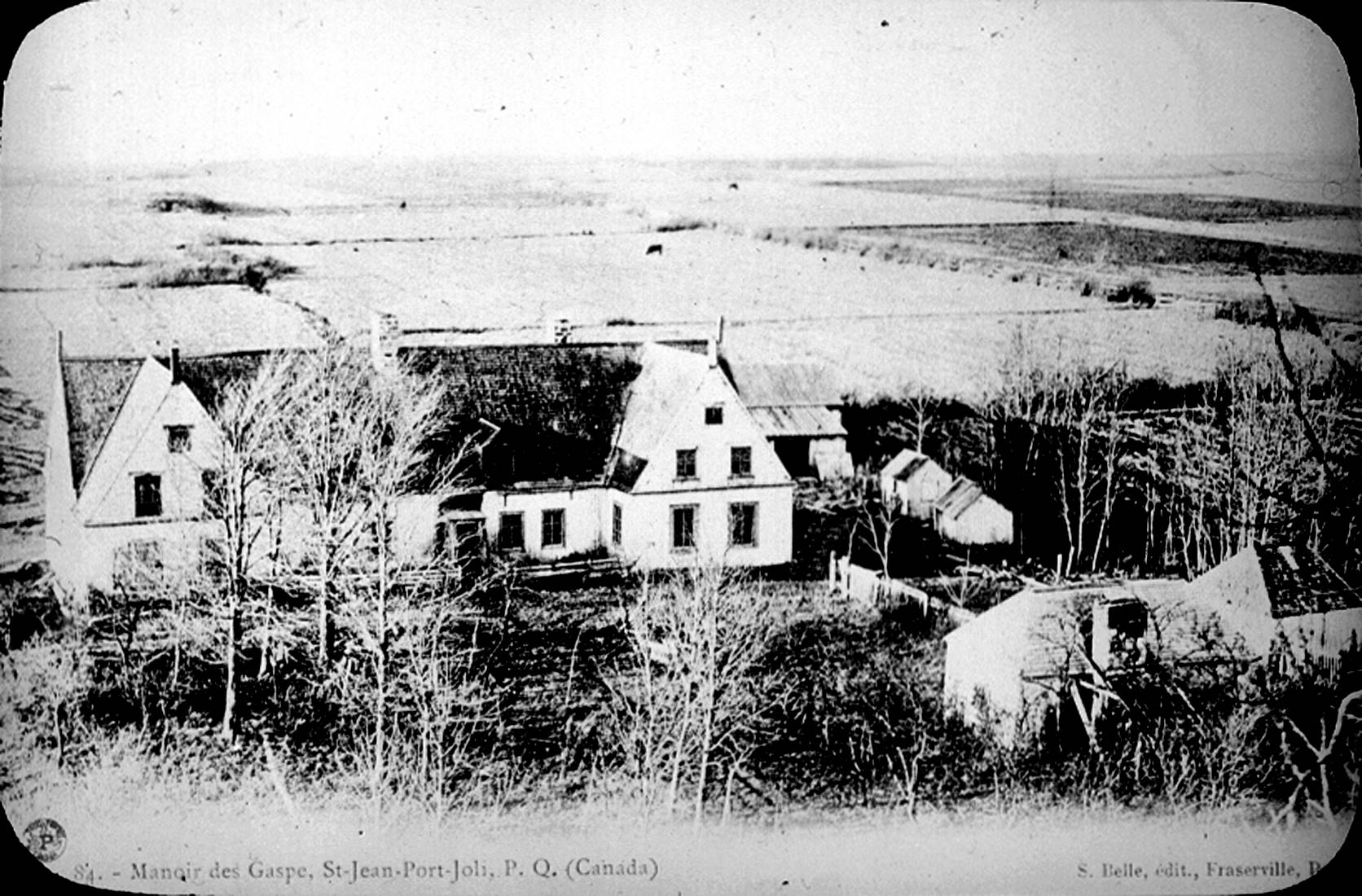 © Musée du Bas-Saint-Laurent, Paul-Émile Martin coll., m06028.
Lengthy pleasure trips were rare before the second quarter of the 19th century. The travel narratives and personal diaries tell us that the arrival of travellers from the era's "high society" was seen as quite an event: They were often welcomed at the seigneurie, whether for several days or perhaps just to swap news.
Philippe Aubert de Gaspé (1786‒1871), the last seigneur of Saint-Jean-Port-Joli, lived in this family manor, located some 30 kilometres west of La Pocatière. In his years studying in Québec, he took note of the bad quality of the roads between the capital and Saint-Jean-Port-Joli, particularly after heavy rains. Such courageous travellers certainly deserved a warm welcome! 
The June 3, 1846, edition of the Gazette de Québec claims that the manor (today known as the Manoir Rankin and located between the towns of Saint-Germain and Saint-André in Kamouraska) could be leased for a three-month period, as a family summer residence, as a home or as a hotel. In eastern Quebec at least, this was an exceptional opportunity!